Commercial Umbrella Insurance in Action: How It Protects You
Every small business needs business insurance. This may include policies like general liability, commercial auto, and others. The types and amounts of coverage vary based on the kind of work you do. But whatever biBERK liability coverage you have, commercial umbrella insurance can provide an added layer of protection.
For example, if someone sues you for a bodily injury and the amount of the judgement is more than your biBERK general liability policy will cover, umbrella insurance can pay the difference.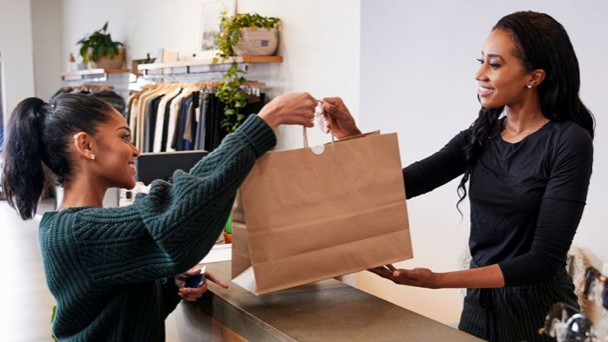 What Does Commercial Umbrella Insurance Cost?
On average, commercial umbrella insurance costs $200-$400 per year, but can be more depending on your industry and the size of your company. Policies are issued in $1 million increments, and the premiums depend on factors like what your business does, how many employees you have, your annual revenue, how long you've been in business, and your claims industry. Any way you look at it, commercial umbrella insurance provides very cost-effective protection.
When you purchase a liability policy from biBERK, we can tell you your specific commercial umbrella insurance cost.
Example Scenario: How a Business Umbrella Policy Protects You
Your business umbrella policy can protect you in many ways. Here's just one example.
It's a snowy winter day and as a customer is leaving your business, he slips on the icy front steps and suffers multiple injuries, including a broken arm, broken ribs, and a concussion. His medical bills are very high and he sues your business to cover his expenses, including lost wages. Your business is found liable, and the total, including legal fees and damages, is approximately $1.75 million. 
You wisely have a general liability policy from biBERK, but the policy limit is $1 million. That might be plenty of coverage in most instances, but an incident of this magnitude is unexpected. Fortunately, you also have a commercial umbrella insurance policy with a $1 million limit. 
Your general liability policy pays up to its $1 million limit, and then your umbrella policy kicks in to cover the additional $750,000. And you breathe a sigh of relief, knowing you don't have to come up with the amount above your general liability policy limit out of pocket.
Now, imagine the same scenario without the commercial umbrella policy. Unfortunately, many small businesses can't survive when faced with that type of financial burden. An umbrella policy provides both financial protection and peace of mind.
What Does Commercial Umbrella Insurance NOT Cover?
Commercial umbrella insurance covers any incident that an underlying biBERK liability policy covers. But as with any insurance policy, there are certain exclusions. These include:
Damage to your property.If you're held liable for damaging someone else's property, umbrella coverage may apply. But umbrella insurance doesn't cover damage to your own property. So, for example, if a fire on your property damages your business equipment and the cost of the damage exceeds the limit of the commercial property coverage in yourbusiness owners policy (BOP), your commercial umbrella insurance won't cover the overage.
Intentional damage.Damage that you cause on purpose or that should reasonably be expected to result from your actions isn't covered. In other words, liability related to damage from malicious or reckless acts is outside of umbrella coverage.
Contractual liability.If you agree in a contract to take on liability, an umbrella policy will not cover that liability. Consequently, you should be looking for, and comfortable with, that sort of assumption of risk when you sign legal documents.
Liability related to armed conflicts or war.Liability that results from these types of extraordinary events isn't covered by umbrella insurance.
Should Your Business Have Commercial Umbrella Insurance?
In today's litigious environment, large lawsuits can be filed at any time. For most businesses, getting the affordable extra layer of protection that a commercial umbrella insurance policy provides is a smart choice and provides peace of mind.
Another Consideration Regarding Commercial Umbrella Insurance Cost
Could you simply increase your liability policy limits rather than buying a business umbrella policy? Yes, you could. However, in some cases, your commercial umbrella cost may be less than what you'll pay to increase the limits on your existing liability policies. 
This is something to consider as you look at your overall business insurance strategy. With just a little bit of research, and perhaps a quick conversation with one of our licensed insurance experts, you can find the balance of cost and coverage that you feel is ideal for your business. 
And when you work with biBERK, getting that coverage and managing your policies is fast and easy. Our goal with every business like yours is to take the hassles out of small business insurance so that you can focus on other tasks. Plus, we're part of Warren Buffett's Berkshire Hathaway Insurance Group with millions of satisfied customers, more than 75 years of insurance experience, and $38 billion in paid claims in 2020. That should give you confidence that we'll be there for you when you need us.