out of 5 customer review rating and 100,000+ policies sold.
biBERK Makes Getting Great Coverage Convenient
Forget the traditional insurance model. We make it easy to get top-tier, cost-effective insurance for your small business. You can sign up for general liability insurance and manage it entirely online, or you can speak with one of our licensed insurance experts for help choosing the coverage that's right for you. You're the boss, after all. Plus, we sell directly to you, so you'll pay up to 20% less compared to other companies. It's savings and protection all in one.
What is General Liability Insurance?
If you want to ensure that your small business has financial protection from unforeseen claims, general liability insurance is a smart investment. While it's not always required by law, it may be required by certain contracts or lease arrangements. With a general liability policy from biBERK, it's easy to get protection from the costs of:
Property Damage
When customer property is damaged by an employee, your coverage may pay for a replacement. For example: Your contractor accidentally sets fire to a building they are working in, and repair costs will exceed $150,000. Now, you may be liable to pay for the damages and construction costs. With small business general liability insurance from biBERK, you would likely have help covering the costs of those damages.
Bodily Injury
If someone other than an employee is injured on your property, this coverage can take care of medical expenses plus legal expenses and damages.
Product Liability
If products developed or sold by your business harm people or property, this coverage can pay legal expenses associated with product liability lawsuits and medical expenses if an injury occurs.
Libel, Slander, and Copyright
This coverage can pay for lawsuit expenses from personal and advertising injury. Advertising injury can include disparaging another business in your advertisements, stealing an advertising idea, and more.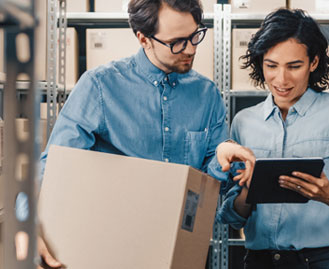 Why do You Need General Liability Insurance?
It's just common sense—and good financial sense too. Even one lawsuit for bodily injury or property damage is often enough to bankrupt a small business. General liability insurance provides you with the coverage you need to pay for most damages, injuries, and medical costs related to accidents that could happen to your employees or customers. Small business liability insurance also helps cover legal fees and settlements if you're sued.
Protection for Your Business
Let's say you own a restaurant. One morning, a delivery driver slips and falls on a wet floor in your kitchen, breaking his arm. He sues the restaurant for $75,000 to pay for medical costs, wages, and suffering. If you have a general liability policy with adequate coverage, you won't have to pay all of those costs yourself.
chevron_right
chevron_left
How do I Know if I Need General Liability Insurance?
At biBERK, we understand small business owners and the challenges you face every day. We also know that no two businesses are completely alike, so we don't try to put you in a one-size-fits-all insurance policy.
When you get a quote for small business insurance from biBERK, we look at a number of factors to determine the best level of coverage for you, including your industry, business size, and more. Our goal is to give you only the coverage you need now—and we can grow that coverage as your business grows.
It's a Good Idea to Have General Liability Coverage if Your Small Business:
Works face-to-face with clients or customers
Must have insurance before entering into a contract
Has access to a client's equipment
Represents your client's business
Uses third-party locations for your business activities
Uses contractors or freelancers
Operates without a physical property
Is in a partnership or has contracts that require a general liability policy
Sells a physical product to customers
Industries That Typically Need General Liability Insurance Include:
Retail stores and services
Professional services
Contractors
Auto service and repair
Wholesalers and distributors
Transportation
Recreation
Food service
Healthcare
What if I'm a Contractor or I Operate my Business out of My Home?
You could still benefit from general liability insurance as a freelancer, contractor, or home business owner because you face many of the same risks as brick-and-mortar businesses. General liability insurance can be important to your small business because: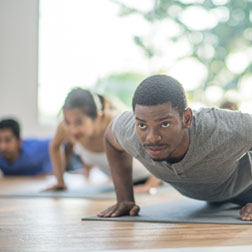 Freelancers, contractors, and home business owners can be sued for damaging client property or causing injury. A general liability policy covers related costs.
State and federal law requires general liability insurance for independent contractors in certain industries such as construction.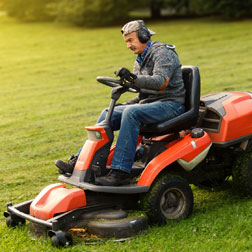 Some companies require that contractors and freelancers have insurance because it protects the company from financial loss due to their actions.
What Does General Liability Insurance Cost for Small Businesses?
Premiums start at $275, with most of our customers paying less than $1,000. With biBERK, you get to avoid broker fees and other unnecessary fees, which can save you up to 20%. It's affordable coverage that protects your small business from financial harm and can help you sleep better at night.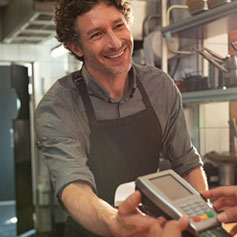 Why biBERK for General Liability Insurance?
We're the experts when it comes to insuring small businesses.
Save Time
Get a quote entirely online or speak with one of our insurance experts right away for help getting a quote, buying a policy, or answering any questions you may have.
Save Money
We insure your small business directly, without a middleman or insurance broker, so we pass that savings on to you - up to 20% less than policies with other insurance companies.
Experienced
We're part of Warren Buffett's Berkshire Hathaway Insurance Group with more than 40 years of insurance experience and over 100,000 satisfied customers.
Get a Quote Today
Learn more about general liability insurance for your small business.