Professional Liability Insurance
Take the guesswork out of errors and omissions coverage.
Protect Yourself With Professional Liability Insurance
When you make a living off your expertise, you need comprehensive, cost-effective insurance to protect you financially from damages or legal costs that may arise. Professional liability insurance, also known as errors and omissions or professional indemnity insurance, provides the coverage you need. And when you get it from biBERK, you'll save up to 20% over other providers.
Getting Professional Liability Coverage is Simple With biBERK
Just provide a few pieces of information about your business, online at your convenience, and we'll display a quote.

When you're ready to buy, you can do so online or over the phone.

You can make payments, set up a payment plan, or submit claims online, as well.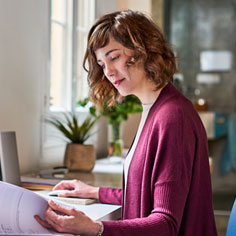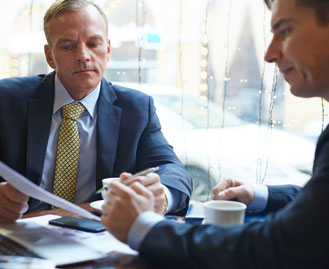 What is Professional Liability Insurance?
As a professional, it's your responsibility to adhere to certain standards and best practices for your industry. If a client feels that you made a mistake or oversight with your services, they could claim that you didn't meet those standards and sue your company for economic damages. Errors and omissions insurance protects you in the event that a client accuses your business of making a mistake (an error) or failing to do something (an omission)—even if that claim proves to be unfounded.
What Does Professional Liability Insurance Cover?
Professional liability insurance from biBERK helps protect your business if you made a mistake (error) or failed to perform a service (omission). Professional indemnity insurance, another name for professional liability insurance, also covers the related defense costs, even from groundless claims. Claims can include the following scenarios: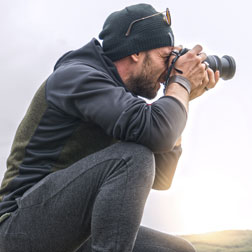 Unfulfilled Duties
arrow_forward_ios
This happens when you're expected to take certain actions but fail to do so. For instance, your accounting firm is supposed to file the client's tax return by a specific deadline and you do not.
Negligence
arrow_forward_ios
Negligence occurs when you fail to use proper care when performing an important task. For example, as an insurance agent you fail to advise a client about important coverage and they're left with a wide gap in protection.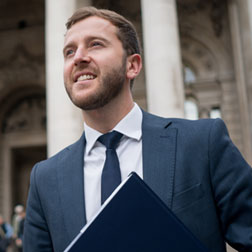 In this instance, you're being held responsible for a mistake made by you or your employee that caused your client a financial loss.
In each instance, professional liability insurance covers the costs for legal defense and damages. Plus, biBERK provides an attorney to represent you. biBERK also covers client damages – including punitive damages, if permitted by law in your state. Punitive damages can be quite high, as they are assessed by courts on top of other damages. This is an effort to punish those allegedly at fault even further. If your state allows these damages to be covered by an E&O insurance policy, biBERK can cover you up to the policy limit.
Why biBERK Professional Liability Insurance?
We're the experts when it comes to insuring small businesses.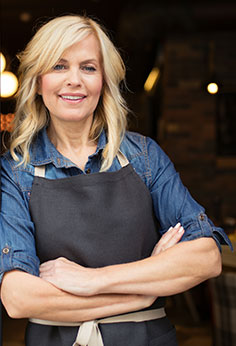 Save Time
Get a quote entirely online or speak with one of our insurance experts right away for help getting a quote, buying a policy, or answering any questions you may have.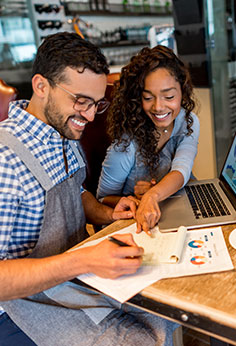 Save Money
We insure your small business directly, without a middleman or insurance broker, so we pass that savings on to you - up to 20% less than policies with other insurance companies.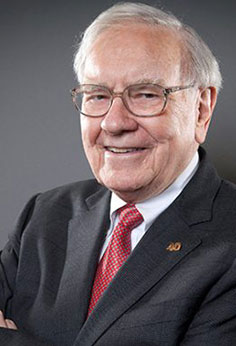 Experienced
We're part of Warren Buffett's Berkshire Hathaway Insurance Group with millions of satisfied customers, more than 75 years of insurance experience, and $38 billion in paid claims in 2020.
Who Should Consider Professional Liability Insurance?
If you provide what could be classified as a professional service, if you typically give advice to clients, or if you're obligated by a contractual agreement, you should consider carrying professional liability insurance. As one of the country's leading small business insurance companies, we cover individuals and organizations in a wide range of industries, including:
Accountants
Advertising consultants
Answering services
Architects and engineers
Audio/visual consultants
Barbers and beauticians
Billing services
Bookkeepers
Business management consultants
Certified financial analysts
Claim administrators
Communications/media/public relations consultants
Compensation and benefits consultants
Corporate trainers
Educational consultants
Executive coaching consultants
Funeral directors
Graphic designers
Home inspectors
Image consultants
Insurance agents
Interior designers/decorators
IT consultants
Journalists/broadcasters
Landscape architects
Loss control inspectors
Market research consultants
Notaries
Optical and hearing aid professionals
Personal trainers
Photographers
Printers
Procurement consultants
Project management consultants
Real estate agents and brokers
Recruiting consultants
Sales and marketing consultants
Security guards
Social workers
Software companies
Strategic planning consultants
Training and development consultants
Travel agents
Tutors
Professional Liability Insurance Offers Protection Beyond Claims
Depending on the coverage you choose, professional liability insurance can protect against more than just claims relating to omissions, negligence, or errors. Other protections can include:
Claims Arising From Past Services Provided in the Past (Based on Retroactive Date)

keyboard_arrow_down

---

If your policy has an agreed-upon retroactive date or full prior-acts coverage, biBERK may help cover the costs associated with claims that are filed after coverage begins even if the error, promise, or negligent act happened before coverage was effective. For example, let's say your professional liability policy began on June 30, with a retroactive date of January 1. On July 15, a former client claims you made a mistake on their taxes in March, which you were unaware of when you purchased the policy. Since the occurrence causing the claim took place during the retroactive coverage period (between January 1 and June 29) and the claim is made during your regular coverage period, you'll likely be covered. With full prior-acts coverage, you'll have coverage for all services provided before the policy period. If you haven't bought a policy before, claims will only be covered if the error, promise, or negligent act happens during the policy period.

Legal Costs Associated With Groundless Claims

keyboard_arrow_down

---

For added peace of mind, biBERK's professional liability insurance may cover the costs of litigation, depending on the terms and conditions of your policy. This includes claims related to negligent acts and errors or omissions, even if the accusation turns out to be groundless.

Cyber Liabilities

keyboard_arrow_down

---

We offer an add-on to our professional liability insurance called cyber liability insurance. This covers data breaches and cyberattacks that result in the loss, theft, or accidental release of a client's personal information. It also provides coverage for regulatory action defense if a government agency requires you to appear in court.
What's not Covered by Professional Liability Insurance Companies?
Coverage provided by professional liability insurance is fairly comprehensive. However, there are a few things that aren't covered with your policy. For starters, biBERK and other typical professional liability insurance companies don't cover warranty or product guarantees your company makes. We also don't provide coverage when a client is simply unhappy with the work you did. For coverage to apply, the claim must be the result of an error or omission. There are a few other exclusions including:
Illegal Acts or Costs of Defense for Criminal Prosecution
We're here to protect you from financial risks resulting from unintentional, honest mistakes. Therefore, please understand that breaking the law is outside of the scope of what we can cover.
Employee Injuries and Related Costs
To pay for your employees' health care bills and lost wages in the event of an on-the-job injury, you'll need a workers' compensation policy.
Regular Accidents That Aren't Related to Your Expertise
Trips, falls, and other incidents can occur in any industry – but they're covered with a general liability policy rather than professional liability.
Damages to Your Business Property
In order to protect your company's assets, such as computers, tools, or other necessities, you'll need a policy that offers property coverage, such a business owners policy or BOP (also called property & liability insurance).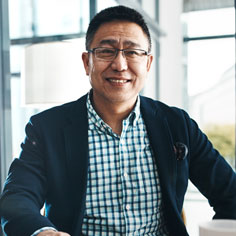 Are You Required to Carry Professional Liability Insurance?
Whether or not you're required to carry professional liability insurance depends largely on your line of work and the risks that come with it. For example, if you work in an industry like architecture or engineering, your risks may be higher because you may be designing, and therefore liable for, expensive structures or machinery. Although not always required by law, it's likely that your clients will require you to carry professional liability insurance, which will provide financial protection if you are named in a lawsuit.
Be Sure You're Protected by Professional Liability Insurance
Professions that may require this type of insurance include real estate agents, consultants, accountants, and insurance agents. Many states also require lawyers to disclose to clients whether they have professional indemnity insurance before any work can begin. Between 33% and 50% of small businesses are engaged in lawsuits in any given year, and the cost can easily add up to $10,000 or more. If you get hit with an errors or omissions lawsuit, you'll be glad you're covered.
chevron_right
chevron_left
What Does Professional Liability Insurance Cost?
Typically, biBERK's professional liability insurance policies start around $300 and can go up into the thousands. This cost is based on a number of factors, such as your specific industry, the level of coverage you choose, your years in business, number of employees, revenue, and the policy limits you need. Your professional liability insurance cost is an investment in protecting your business, but there are still ways you can further reduce the cost.
How do I Lower My Professional Liability Insurance Cost?
Purchase the right amount of coverage. The higher the amount of coverage you want, the higher your premiums will be. For example, all else being equal, $500,000 in coverage will cost less than $2 million in coverage.
Choose a higher deductible. Just like with auto insurance, higher deductibles mean lower premiums. Just be sure to carefully assess your needs and your budget.
Buy from biBERK. When you choose us over other providers, you'll save up to 20%. Plus, you'll have the peace of mind that comes with our extensive insurance experience.
Professional Liability Insurance Frequently Asked Questions (FAQs)
Our insurance experts are here and happy to assist you, but below are answers to questions we're frequently asked about professional liability insurance. 
Are professional liability and errors and omissions insurance the same thing?

keyboard_arrow_down

---

Yes, the two terms tend to be used interchangeably.  

What is a retroactive date?

keyboard_arrow_down

---

A retroactive date is a date agreed on by you and your current insurance company. Any work done by you before the retroactive date will not be covered under your current policy or this policy. You likely will find this date in your current policy documents or from your current agent.

What is professional liability insurance?

keyboard_arrow_down

---

Professional liability insurance (also called errors and omissions insurance) can cover your small business if a client accuses you of making a mistake (an error) or failing to do something (an omission). The cost of defending a claim can be covered even if the claim proves to be baseless.

What does professional liability insurance cost?

keyboard_arrow_down

---

The cost of professional liability insurance depends on factors like your industry, years in business, and number of employees, as well as the level of coverage you select. Our professional liability insurance policies start around $300 per year and can go up into the thousands. 

How much liability insurance do I need?

keyboard_arrow_down

---

Like the cost of professional liability insurance, the amount you should have is based on many factors. Our insurance experts can help you assess and address your needs. 

What is the minimum amount of liability insurance required?

keyboard_arrow_down

---

The minimum requirement for professional liability insurance depends on your type of business and your location. Our insurance experts can provide guidance. In some cases, the minimum requirement may be specified in contracts you have with your clients.  

Does my business need errors and omissions insurance?

keyboard_arrow_down

---

Errors and omissions insurance is another name for professional liability insurance. If your business provides professional advice or services, it's a good idea to have errors and omissions insurance and it may be required by law.

How is professional liability insurance different from general liability insurance?

keyboard_arrow_down

---

General liability insurance covers accidents that cause damages such as bodily injury or property damage. Professional liability insurance addresses claims from a client that you made a mistake or failed to do something you were obligated to do. 

Does biBERK offer professional liability insurance in my state?

keyboard_arrow_down

---

Yes, we provide coverage in all 50 states. 

Does professional liability insurance cover my company even if a lawsuit is baseless?

keyboard_arrow_down

---

Yes, even if there are no grounds for a claim, your policy can provide protection.
Get a Professional Liability Insurance Quote Today
Trust biBERK to provide the right professional liability insurance for your small business.