Making Small Business Insurance Simple
biBERK Business Insurance was founded in 2015 to address what had become an unfortunate truth about small business insurance: obtaining a policy was complicated, confusing, and costly. Since that time, we have transformed and modernized the buying process. Supported by the financial strength of the Berkshire Hathaway Insurance Group, biBERK helps protect small businesses and ensure they stay in compliance with state laws.
We're Here for You
We're always on the side of small business owners because we can relate to your challenges as an organization that has faced them. Berkshire Hathaway began as a small textile company and we have never forgotten our roots, even as we've grown into a large and successful organization.
Consequently we work hard to keep things simple and affordable for our customers. We'll never oversell coverage or complicate claims, as we understand the value of a dollar and of the time saved by efficient, intuitive, streamlined processes.
biBERK can help you with all your small business insurance needs, including: commercial auto, general liability, property and liability, umbrella, and workers' compensation.
Save Time & Money
biBERK uses an automated, online analytical system to make quotes and issue policies in just minutes, rather than the days it takes with the other guys. Eliminating the middleman in the insurance-buying process means we're able to save you more—sometimes up to 20%.
Expert Customer Service
With biBERK, you also benefit from an expert customer service team that can answer any question you throw at them and help find the right insurance policy for your small business.
"It takes 20 years to build a reputation and five minutes to ruin it. If you think about that, you'll do things differently."
—Warren Buffett
What We Value Most
There are countless business insurance companies out there, but only one biBERK. We strive to be different and better by providing a convenient and efficient online sales and service experience.
check Simple
We eliminate the middleman in the insurance-buying process, saving you the two most important things in your small business: time and money.
check Trusted
We're part of the Berkshire Hathaway Insurance Group, and focused on supporting you for the long haul. No fly-by-night insurance company here.
check Honest
We're dedicated to partnering with small business owners as they grow, and we're always open and upfront about our pricing.
check Service
Our licensed small business experts at biBERK are always here to provide the top-notch customer service you expect and deserve.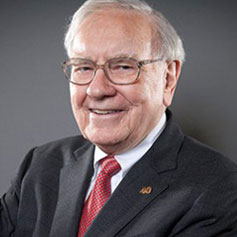 Top Rated & Financially Secure
biBERK is part of the financial power of the Berkshire Hathaway Insurance Group. All of the company's major insurance subsidiaries are rated A++ by A.M. Best Company and AA+ by Standard & Poor's Corporation , meaning they have both superior financial conditions and operating performance.
Small Business Insurance Experts
biBERK is the small business insurance expert you can trust to provide you with the right amount of insurance for your small business. Our dedication to serving small businesses through innovative and convenient insurance products helps save time and money—giving you the freedom to do what you do best.
Our Online Insurance Process
You go to biBERK.com,
answer a few questions about your business, and get your quote in minutes.
Your insurance quote is up to 20% less than other providers.
We're able to sell directly to you instead of through a broker, reducing costs and passing those savings on to you.
Traditional Insurance Process
Step One:
When you have a claim that exceeds the limits of your current policy, umbrella insurance provides extra coverage to protect your business and assets from financial risk. At biBERK, umbrella insurance is available with existing liability policies.
Step Two:
The broker researches insurance options and may get back to you with a quote after a few days.
Step Three:
You consider your options and go back and forth with your broker on which insurer has the best price before determining where to purchase your insurance.
The insurance broker then takes a commission if you buy, sometimes as high as 25%.
Our Performance Record
We're part of Warren Buffett's Berkshire Hathaway Insurance Group with…
Millions of satisfied customers
Over 75 years of insurance experience
$38 billion in claims paid in 2019
Get a Quote Today
Trust biBERK to provide the right insurance for your small business.