Reasons Your Business Needs a Commercial Umbrella Insurance Policy
Small businesses that have purchased insurance policies such as workers' compensation, general liability, and professional liability (also called errors & omissions or E&O) from biBERK will sometimes ask, "Do I need a commercial umbrella insurance policy?" 
The answer depends on a few different factors like the limits on the existing policies (i.e., the maximum amount the insurer will pay). But it's never a bad idea to have additional coverage to complement your biBERK policy. 
Peace of mind is priceless, and knowing you're covered for every eventuality with commercial umbrella insurance means you can just focus on running your business. 
What is commercial umbrella insurance? We explain below and give you an understanding of how it works and whether or not you'll benefit from it as a business owner.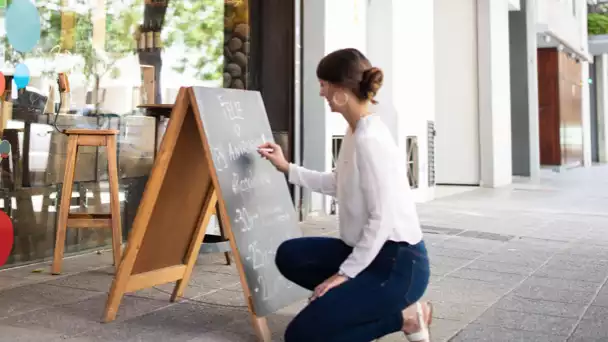 What is Commercial Umbrella Insurance?
Commercial umbrella insurance is coverage that "sits on top" of other liability policies. It can provide coverage for claims that exceed the limits of policies you already have. Without umbrella insurance, you may have to pay for anything over your policy limit out of your own pocket. This includes things like:
Repair costs for damage to customer property
Legal fees if a customer or client sues you
Medical bills if an employee is injured on the job
For example, imagine a scenario in which an employee causes a serious accident while driving a company vehicle. You're sued and are required to pay $1,250,000 for the judgment and court costs, but your commercial auto policy has a $1,000,000 limit. A business insurance umbrella policy can kick in to cover the $250,000 difference so that you don't have to pay it. For this reason, purchasing a commercial umbrella insurance policy makes sense.
What Does a Commercial Umbrella Liability Insurance Policy NOT Cover?
A commercial umbrella liability insurance policy provides coverage for any incident that an underlying liability policy doesn't specifically exclude. However, there are certain exclusions, including:
check

Damage to your own property. Commercial umbrella liability coverage doesn't apply if you damage your property

check

Intentional or expected damage. If you cause damage on purpose or should reasonably expect that your actions will cause damage, it isn't covered by a commercial umbrella insurance policy. 

check

Contractual liability. If you agree in a contract to take on liability, it's not covered by your business umbrella insurance policy.
These are just a few common types of exclusions. It's important to understand all the exclusions that apply before purchasing an umbrella insurance policy.
What Does Commercial Umbrella Insurance Coverage Cost?
The best way to understand what you'll pay for coverage is to get a fast, online umbrella insurance quote. Generally speaking, the first $1 million of umbrella insurance will only cost your small business between $17 and $33 per month. 
When business owners consider the amount of protection and peace of mind obtained for just a few hundred dollars, most find the cost to be very reasonable. Plus, when you get an umbrella insurance quote and then buy your policy from biBERK, you can save up to 20% over other providers thanks to our no-middleman, direct-to-you approach.
Should I Purchase a Commercial Umbrella Insurance Policy?
Typically, the more you and your employees interact with customers or clients, the higher your liability risk is and the more important it is to have a business  umbrella insurance policy. For example, if your customers visit your place of business regularly, your potential for being sued is higher. Your risk may also be higher if you use power tools or operate heavy machinery in your work. 
It's also important to consider that purchasing an umbrella insurance policy may, in some instances, be more cost-effective than raising your liability policy limits. Our licensed insurance experts can help you crunch the numbers. Contact us at your convenience.
Commercial Umbrella Insurance for Small Businesses: Get Coverage in Minutes
It surprises some company owners that commercial umbrella insurance for small businesses is so easy to obtain. At biBERK, you can get an umbrella insurance quote and then make your purchase online in a matter of minutes. Our licensed insurance experts are available to assist you if you have any questions. If you ever have to file a claim, you can do that online too, making it simple, easy, and hassle-free.