What Does a Commercial Umbrella Insurance Policy Cover?
Commercial umbrella insurance (called commercial excess insurance in New York) gives your business extra financial protection on top of your existing liability policies. This coverage can come in handy, since the costs associated with just one covered incident can easily exceed the limits of a liability policy. Commercial umbrella insurance policies have aggregate limits, typically $1 million or $2 million.
A commercial umbrella insurance policy may help pay costs that exceed your existing coverage for things like:
Damage expenses
Medical bills
Legal costs
Keep in mind that umbrella insurance doesn't apply to every type of liability and there may be limitations specific to certain kinds of policies. But you can contact biBERK's licensed insurance experts to get details on what a commercial umbrella insurance policy covers.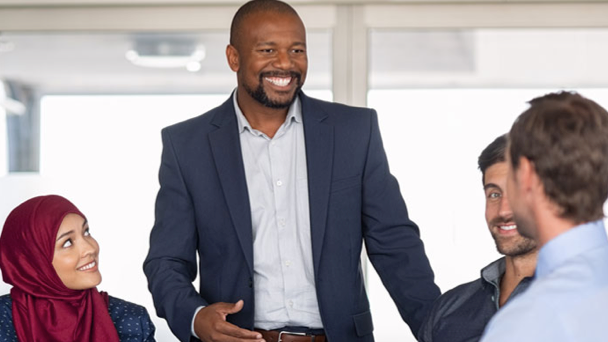 What Does Commercial Umbrella Insurance Cost?
What does commercial umbrella insurance cost? At biBERK, on average, the first $1 million of umbrella insurance will cost your small business between $200 and $400 per year. Premiums are determined based on things like your business activities, annual revenue, number of employees, industry, number of years in business, and claims history.
Who Needs Commercial Umbrella Insurance?
Who needs commercial umbrella insurance? In short, any company that has a need for liability insurance can likely benefit from having commercial umbrella insurance that can kick in if the limits of other policies are exceeded. That said, the more your business interacts with customers and other third parties, the greater your potential liability will be and the more important it is to have commercial umbrella insurance.
As a general rule, you should consider getting commercial umbrella insurance if your business:
check

Has frequent in-person engagement with clients, vendors, etc.

check

Is open to the public

check

Performs work on the property of others
Get an Umbrella Insurance Quote
Umbrella insurance tends to be very affordable and a great way to protect your company and enjoy peace of mind. To determine your specific needs and cost, you should get an umbrella insurance quote. Understanding what you'll pay and how the policy can benefit your company allows you to make a well-informed decision about your coverage.
Who Provides the Best Umbrella Insurance?
There are many factors to consider when looking for the best umbrella insurance. Two of the most important are the financial strength of the company providing the coverage and the cost of the policy. 
biBERK is part of the Berkshire Hathaway Insurance Group, with all of our major insurance subsidiaries being rated A++ by A.M. Best Company and AA+ by Standard & Poor's Corporation. That means they display superior financial health and operating performance. Berkshire Hathaway Insurance Group has millions of satisfied customers, more than 75 years of insurance experience, and $38 billion in paid claims in 2020. In other words, biBERK is a company you can rely on . 
The other factor that should put us on your short list of the best umbrella insurance providers is that we insure you directly. Because we don't work with middlemen or insurance brokers, you can save up to 20% over umbrella insurance policies with other companies.
How Does Commercial Umbrella Insurance Work?
Imagine that a customer sues you when a shelving unit in your store collapses and they are struck in the head by a metal support, resulting in a serious head injury. The court rules in their favor for a sum of $1,250,000 to cover the extensive medical treatments they receive, rehabilitation costs, lost income, and other expenses, but your liability insurance maxes out at $1,000,000.
A $1 million commercial umbrella insurance policy may cover the remaining $250,000 so that you don't have to find another way to pay it. Your policy is a reassuring financial safety net. Plus, adding umbrella insurance may cost less than increasing the limits of your existing liability insurance.
Frequently Asked Questions About Commercial Umbrella Insurance
What's covered by commercial umbrella insurance?
Commercial umbrella insurance can take effect to help with costs if: 1) you already have the appropriate underlying liability policy, and 2) the limits of that policy have been reached. Some of the things umbrella insurance can help cover include bodily injury and related medical costs, product liability, customer property damage, libel, slander, and copyright infringement.  
What's not covered by commercial umbrella insurance?
Umbrella insurance doesn't cover costs for which you don't have an underlying liability policy. It also doesn't cover claims adequately covered by the limit of another policy. Also, umbrella coverage is for liability only; it doesn't cover claims like damage to property you own.
Do I need umbrella insurance?
Every small business has different insurance needs. Depending on how you've addressed your needs with liability policies, you may or may not need umbrella insurance. But when you consider how much financial protection it provides and the relatively low cost for the coverage, it's never a bad idea to have a commercial umbrella insurance policy.
Are commercial umbrella insurance and excess liability insurance the same thing?
While these two types of insurance are similar, there are some differences. Most importantly, excess liability provides limits in excess of a single specific liability policy. An umbrella policy can be in excess of multiple policies but will not cover any claims not covered by the underlying policies.