How Much Should Business Liability Insurance Cost?
General liability insurance is a type of coverage that many businesses have and all companies should at least consider. It can protect your business from many different types of risk.
But how much does small business liability insurance cost on average?
When looking into the average cost for general liability insurance, it's important to remember that this coverage includes customer property damage, non-employee bodily injuries, product liability, libel, slander, and copyright infringement.
What's more, a general liability insurance policy can be customized with what are called endorsements. These add-on coverages include things like hired and non-owned auto liability, employee benefits liability, employment-related practices liability, liquor liability, and contractors installation, tools & equipment coverage.
Knowing how broad the coverage provided by general liability insurance can be helps you understand the value you're receiving as you research the business liability insurance cost.
Let's delve a little deeper into the average small business liability insurance costs. We'll also answer common questions on general business liability insurance costs and explain how you can get the best coverage for your money.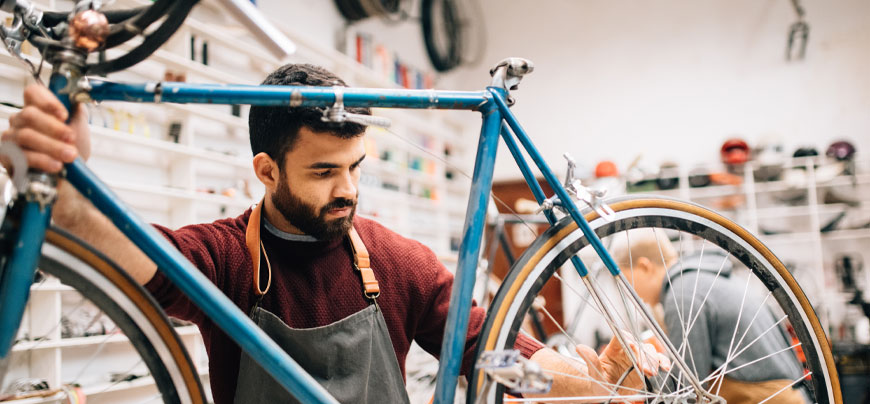 How Much is General Liability Insurance? Determining Your General Liability Insurance Cost
At biBERK, general liability insurance costs start at $275, with most of our customers paying less than $1,000. This is possible because we insure you directly and don't work with middlemen or brokers. As a result, you can save up to 20%. 
The best way to determine your specific general liability insurance cost is to get a fast, free online quote. And if you have any further questions regarding your business liability insurance cost, our licensed insurance experts are here to assist you.
Liability Insurance for Small Businesses: Is It Right for You?
Every small business is unique. Consequently, there's no blanket answer to the question, "Does my company need general liability insurance?"
However, there are some "rules of thumb" regarding the need for general liability coverage. You should consider it if:
Customers or clients visit you at your place of business
You sell a physical product to customers
You do installation, repair, or maintenance work for others, such as construction
You use third-party locations to conduct business
You're required to have general liability insurance before entering into contracts
As noted above, liability insurance for small businesses is very affordable, especially when compared to the high cost of just one business lawsuit. When it comes to general business liability insurance cost, it's always low when measured against the worst-case, "what if" business scenario.
Do Independent Contractors and Home Businesses Need General Liability Insurance?
Even if you're self-employed and have no one working for you, operate a home business, or are a freelancer, you still face business risks. So, yes, it's a good idea to have general liability insurance. Your small business liability insurance cost is well worth the benefits that a policy provides.
Most likely, you have exposures that should be covered by a general liability policy. If you're unsure, it's a good idea to talk with one of our licensed insurance experts about your unique situation, since every business is different.
They'll explain everything you need to know, including talking you through the ins and outs of how much your small business liability insurance will cost.
If you need general liability insurance, getting and maintaining proper coverage enables you to focus on your work without worrying about "what if" scenarios and the possibility of large financial burdens associated with business liability.
It's always best to protect yourself and your business rather than run the risk of not having proper coverage.
General Liability Insurance Frequently Asked Questions (FAQs)
You've got questions—our insurance experts are happy to provide answers. But below is some helpful information for your convenience.
Does general liability protect my company from lawsuits?
Yes, general liability insurance helps cover legal fees and settlements, but only if you're sued for specific reasons as outlined in the policy. For example, you aren't covered by your general liability policy if an employee sues you or if you're sued over a professional error.
Does general liability insurance cover errors and omissions?
No, it doesn't. You'll want professional liability (errors & omissions) coverage from biBERK if your business provides professional advice or services.

Get details on our errors and omissions insurance.
Does biBERK provide general liability insurance in my state?
We offer general liability insurance in many states. Check out our States Served page for details.
Do I need insurance as a freelancer?
Yes, even self-employed freelancers should consider getting business liability insurance. No matter what work you do or what sector you're in, the truth is, accidents happen. If something goes wrong and it's your fault (even a small mistake), a client or customer might file a lawsuit against you.
How do I prove I have general liability insurance?
A Certificate of Insurance (COI), which you can obtain at any time from our website as a policyholder, proves that you have general liability insurance and lists the coverages and limits.
Get Covered With biBERK
You can save up to 20% on your general liability insurance costs. Get a quote online in just minutes.
Still unsure about something? Want to know more about small business liability insurance costs? Visit our FAQs page where you'll find answers to our most frequently asked questions by business owners.
We're all about helping you make more well-informed decisions about your insurance needs. You can trust biBERK's expertise.