How to Customize Commercial Insurance Policies to Include Insurance Policy Endorsements
The different types of commercial insurance that biBERK offers provide broad coverage. However, you can get additional coverage by including what are called insurance policy endorsements. These add-ons typically enhance the base coverage in some way. And whether you ultimately choose to purchase them or not, it's important to understand the protection they offer.
Insurance endorsements are perhaps easy to lose sight of when you're planning for the future of your business, but they can make a big difference to you, especially if you need to find a way to give an existing policy a boost.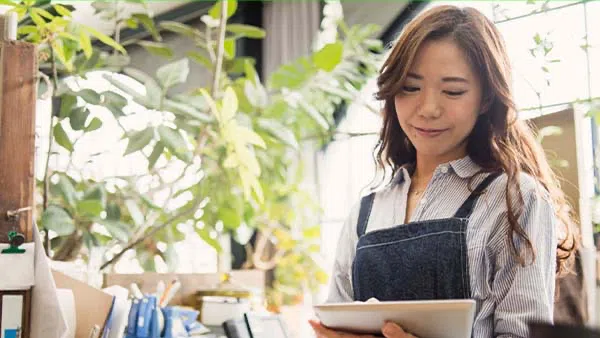 What are Endorsements in Insurance?
It's a commonly asked question and something many business owners need to know: What are endorsements in insurance? They're extremely important for many business owners. Essentially, what you're doing by adding an endorsement in insurance is upping the amount of coverage you already have, perhaps on a smaller policy. It gives you better protection, and with that comes greater peace of mind (something that every business owner needs).
Endorsements on insurance policy can offer extra coverage like:
Hired and non-owned auto liability coverage
Employment-related practices liability coverage
Employee benefits liability coverage
Contractors installation, tools & equipment coverage
Liquor liability coverage
Cyber coverage
Or, you might add cyber liability or pollution liability coverage as endorsements on insurance policy to existing professional liability coverage. These and other endorsements expand the coverage and enhance the protection of the policy.
Including Commercial Insurance Policy Endorsements is Easy
At biBERK, we've made it easy to get a quote and buy insurance policy endorsements online. As you go through the purchase process, you can select the policies and associated endorsements that make the most sense for your business. And, if you have questions along the way, you can email or call us and one of our licensed insurance experts will be happy to assist you.
It's equally easy to add insurance policy endorsements after you've made your purchase. If, for example, you realize you need hired and non-owned auto liability coverage because you're going to start renting a truck for a few days each month to make your deliveries, all you have to do is give us a call and we can quickly update your policy with that add-on.
What do Insurance Endorsements for Business Cost?
The best way to determine your business insurance cost—both for basic policies and insurance policy endorsements—is with a free, self-service, online quote. It takes just a few minutes to get a quote. And if you decide to purchase coverage, you can do that online as well. However, if you have questions about getting a quote or buying a policy, or what insurance policy endorsements are necessary for your business, our team is here to provide answers and assistance via email or phone.
What Should I Look for in a Business Insurance Company?
Having the right endorsements in insurance coverage can protect you from a financial burden that threatens the financial stability of your business. Consequently, it's crucial that you work with the right business insurance company to get the correct endorsement on your policy coverage. Some of the characteristics that our customers tell us they were looking for include:
check

A high customer satisfaction rating

check

Extensive insurance industry experience

check

Ample financial resources for paying claims

check

Competitive rates

check

An excellent customer experience
biBERK is part of Warren Buffett's Berkshire Hathaway Insurance Group with millions of satisfied customers, more than 75 years of insurance experience, and $38 billion in paid claims in 2020.
In addition, we insure your company without middlemen or insurance brokers. That's why you can save up to 20% over other insurance companies when you get your insurance from biBERK. And, we make the purchase process fast and intuitive. That means you can purchase the policies you need quickly and get back to running your business.
Plus, we offer the types of insurance that small businesses need to protect themselves from liability and losses:
Workers' compensation insurance
General liability insurance
Business owners policies (BOP—also called property & liability insurance)
Professional liability insurance (also called errors and omissions or E&O)
Commercial auto insurance
Umbrella insurance
We also offer cyber insurance as an add-on to a biBERK BOP or general liability policy. 
If you'd like to talk about adding insurance endorsements to an existing policy or simply increasing your insurance coverage generally, give us a call. We can provide the advice you need and make sure you have the right policy for your business requirements. Coverage can typically start the same (or next) day. 
Talk to us about your insurance options today.