What Should Contractors Know About Subcontractors and General Liability Insurance?
Contractors need various types of insurance policies (workers' compensation, commercial auto, cyber, and others) to protect their companies from business risks. This includes general liability insurance. It covers things like damage to customer property, bodily injuries to non-employees, and other so-called "exposures."
Without this crucial coverage, a single incident can produce a financial burden that threatens a company's stability.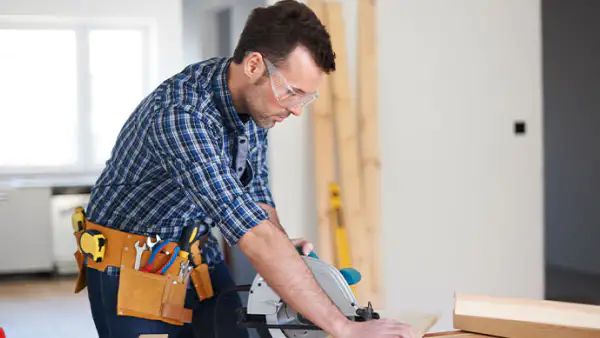 General Liability Insurance and the Contractor-Subcontractor Relationship
The insurance requirements for contractors are somewhat unique because these construction professionals often rely on subcontractors to help them complete projects. In those scenarios, it's important to be clear about who bears responsibility for any incidents that can be covered by general liability insurance. 
Contractors can be held liable for damages resulting from work done by subcontractors they hire. While that means it's important to hire good, licensed subcontractors, there are other things you can do to protect yourself. 
First, you should require your subcontractors to have their own general liability insurance and make sure that they have coverage limits at least equal to your own. This will help ensure their work is covered by other insurance, which will ultimately help keep your insurance costs low.
Second, you should also require your subcontractors to sign a hold-harmless agreement related to the work they perform for you. These two steps are good practices for any contractor, but many insurance companies will require that you perform them as a condition of their insurance policies.
Who Needs General Liability Insurance?
Virtually every type of contractor and construction company needs general liability insurance, including:
Airport runway construction companies
Cabinetry or interior trim companies
Commercial iron and steel framing
Concrete construction companies
Commercial remodeling
Conduit construction companies
Drywall companies
Electricians and electrical contractors
Fencing companies
Finish carpentry
Flooring installation companies
Framers
Glazing companies
Handymen
HVAC companies and contractors
Masons
New home construction
Painters
Plumbers
Remodelers
Residential iron and steel framing companies
Residential remodeling general contractors
Road and street construction companies
Rough carpentry
Talk With a Licensed Insurance Expert About Your General Liability Insurance Needs
If you know what types of contractor business insurance you need, it's easy to get instant quotes (which are often as much as 20% lower than those of other providers) and purchase policies online, with coverage that's active as soon as the following day.
But if you have questions about general liability insurance or any type of coverage, our licensed insurance experts are happy to answer them.