What is Workers' Compensation Insurance?

What is workers' compensation insurance? The definition of this type of policy is coverage that helps pay costs associated with a work-related injury or illness, including medical care and lost wages. Sometimes called workers' comp or workman's comp, it's often mandatory and protects both your employees and your company if an employee experiences an injury or illness while at work, including strains and sprains, trip-and-fall incidents, or accidental death.
Workplace injuries can be very costly, so in addition to meeting insurance requirements, your business should have proper coverage to keep incidents from creating a major financial burden.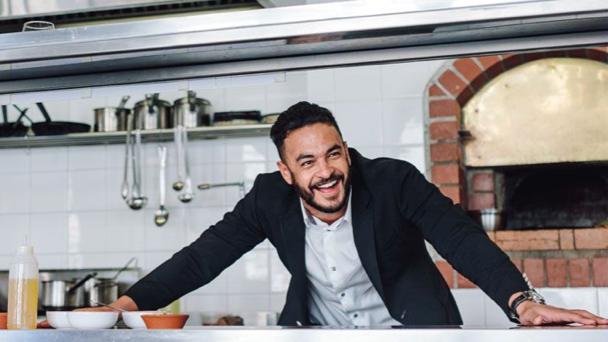 How Does Workman's Comp Insurance Work?
Now that you have the answer to the question, "What is workers' compensation insurance?", let's look at how workman's compensation insurance works in a real-world scenario. Imagine that an employee is injured in some way at work. For example, they might:
check

Suffer a serious cut that requires stitches while using a sharp tool

check

Slip on wet floor and break their collarbone 

check

Develop a concussion after being hit by a falling box in a storage room

check

Experience carpal tunnel syndrome as a result of doing data entry
A workman's compensation insurance claim is then filed, and your insurance can cover the treatment cost. If the employee has to take time off from work because of the injury, your workers' compensation insurance can help pay their lost wages as well. 
Get Workers' Comp Insurance Quotes
How much does workman's comp insurance cost? You can get workman's comp insurance quotes online in just minutes. The rate is based on certain factors about your business. One is your total payroll. The higher it is, the more you'll pay for workman's comp. Your industry, the type of work your employees do, and your claims history all affect your cost as well.
The average cost of workman's comp insurance per $100 in wages ranges from $.75 in Texas to $2.74 in Alaska. If you choose to buy your workman's comp from biBERK, our direct-to-you model eliminates brokers and middlemen, so you can get coverage at up to 20% less than with other insurance companies.
How can I Save Money on Workers' Compensation Insurance?
As noted above, you can save up to 20% over other providers by getting your workers' comp for small business insurance from biBERK. You should also be sure that you're covering only the people you want to cover (coverage is typically optional for business owners and officers) and that the work they do is properly categorized. 
Also, the more safely your business operates, the lower your workers' comp costs will be. So training and safety incentive programs can be helpful.
Workers' Compensation Insurance for Small Business Frequently Asked Questions
Our licensed insurance experts are always happy to assist you. However, answers to some of the workers' compensation insurance questions we get asked most frequently are below.
What does workers' compensation insurance not cover?
Although workers' compensation insurance provides broad coverage for work-related injuries and illnesses, there are some exclusions. For example, injuries outside of work aren't covered, and commuting to and from work generally isn't covered, though there may be coverage in some states. Also, intentional injuries and those occurring as a result of substance abuse or intoxication aren't covered.
What is a workers' compensation audit and how does it work?
The amount you pay for workers' compensation insurance is based on your total payroll. We charge you a percentage of your payroll for your workers' comp insurance. The percentage, also called your rate, is based on a variety of factors including your industry and the nature of work your employees perform. 
A workers' comp audit is an industry-standard process that helps us ensure you're paying the right amount for your coverage. It involves sending us documents that we request so that we can evaluate them and you pay based on your actual employee payroll during the policy period. If the actual payroll is higher than you estimated when you purchased the policy, we send you a bill for the difference. If the actual payroll is lower, we send you a refund for the difference, subject to minimum premiums.
Does my business need workers' compensation insurance?
Nearly all businesses with employees are required by law to have workers' compensation insurance. Check out our States Served page for details. Our licensed insurance experts may also be able to provide guidance.
What does workers' compensation insurance cost?
Per $100 in wages, the average cost of workers' compensation insurance ranges from $.75 in Texas to $2.74 in Alaska. Premiums are calculated based on your company's gross annual payroll. The higher your payroll, the higher your premiums.
Do I need workers' comp insurance coverage as a self-employed business owner?
As a self-employed business owner with no employees, you typically aren't required by law to have workers' comp insurance coverage. However, you may want or need coverage to protect your income or to meet the requirements of a business contract.
Does biBERK provide workers' comp insurance in my state?
We offer workers' comp insurance coverage in all states where we are allowed to do so. Four states require businesses to buy workers' compensation insurance from a specific entity, so we don't sell policies there. Check out our coverage map for details. 
Are seasonal workers covered by workers' compensation insurance?
This varies by location, but our insurance experts can help you understand the rules and requirements for your state.
If my business makes changes, how will it affect my workers' comp insurance?
You should tell us if you expand to a new state, get into new operations, or have a substantial increase in payroll. Our licensed insurance experts can tell you how your policy will be affected.