What is a Workers' Comp Exemption?
Workers' comp insurance helps pay bills associated with work-related injuries, illnesses, or fatalities, including medical care, lost wages, and funeral costs. Most states require businesses that have employees to maintain workers' comp coverage for them.
However, many people aren't aware that there are some types of employees that can get something called a workers' comp exemption.
You may be able to apply for exemptions for workers' compensation for certain types of employees like independent contractors. If the request is granted, that means you aren't required to have workers' comp for the people the exemption covers.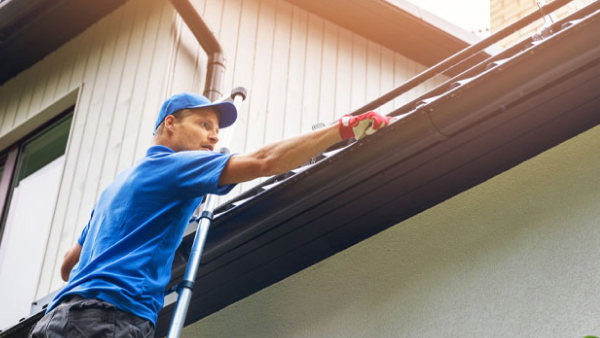 Who can a Workers' Comp Exemption Cover?
A workers' comp exemption form may be approved in some states for positions like:
Self-employed individuals
Independent contractors
Shop owners
Domestic workers
Farm workers
Government workers
Railroad employees
Longshoremen and other maritime workers
Volunteers
Each state has different workers' compensation requirements, so it's important to understand the regulations that apply to your business. Also, if you earn an exemption but then hire employees or pay uninsured subcontractors to do work for you, your exemption likely no longer applies and you'll need to obtain a workers' comp policy.
Considering a Workers' Comp Exemption? Get a Workers' Compensation Insurance Quote First.
Getting a workers' comp exemption from your state government may help you save money on insurance costs. But it's important to understand the risks if you choose not to have coverage.
For example, if you're a sole proprietor who is granted a workers' comp exemption and decides not to get workers' comp insurance, you may be faced with paying your medical costs out of pocket if you suffer a work-related injury.
Consequently, it's a good idea to get a workers' compensation insurance quote. Coverage is very affordable, and when you consider how costly medical care can be, getting a workers' comp policy is often a wise business decision.
Does biBERK Offer Workers' Comp Insurance Coverage in My State?
We offer workers' comp insurance coverage in all states where we are allowed to by law. Four states—Ohio, North Dakota, Washington, and Wyoming—require that businesses get their workers' comp insurance coverage from an entity designated by the state.
Workers' Comp Insurance Frequently Asked Questions
Our licensed insurance experts are always happy to assist you with workers' comp exemptions queries or other questions. But answers to some of the workers' comp insurance questions we get asked most often are below for your convenience.
What does workers' compensation insurance not cover?
Although workers' compensation insurance provides broad coverage for work-related injuries and illnesses, there are some exclusions. For example, injuries outside of work aren't covered, and commuting to and from work generally isn't covered, though there may be coverage in some states. In addition, intentional injuries and those occurring as a result of substance abuse or intoxication aren't covered.
What is a workers' comp audit and how does it work?
The amount you pay for workers' comp insurance is based on your total payroll. Insurers charge you a percentage of your payroll for coverage. The percentage, also called your rate, is based on a variety of factors including your industry and the type of work your employees perform. A workers' comp audit is an industry-standard process that helps us ensure you're paying the right amount for your coverage. It involves sending us certain payroll documents after your policy expires so that we can evaluate them and ensure you pay based on your actual employee payroll during the policy period. If the actual payroll is higher than you estimated when you purchased the policy, we send you a bill for the difference. If the actual payroll is lower, we send you a refund for the difference, subject to minimum premiums.
What does workers' comp insurance cost?
The average cost of workers' comp insurance per $100 in wages ranges from $.75 in Texas to $2.74 in Alaska. Premiums are calculated based on your company's gross annual payroll. The higher your payroll, the higher your premiums.
Who is exempt from workers' compensation insurance?
It's crucial to understand who is exempt from workers' compensation insurance before taking action to request an exemption. Understanding the rules and regulations keeps you from wasting time and effort on trying to get an exemption for someone who must be covered. By talking with your state's workers' compensation authorities and our workers' comp experts, you can gain a clear understanding of the requirements—particularly regarding people like LLC members, independent contractors, business partners, etc.
Are seasonal workers covered by workers' comp insurance?
This varies by location, but our licensed insurance experts can help you understand the rules and requirements for your state.
If my business makes changes, how will it affect my workers' comp insurance?
You should contact us if you expand to a new state, get into new operations, or have a substantial increase in payroll. We can tell you how your policy will be affected.
Talk With biBERK About Workers' Compensation Insurance
bibERK is part of the Berkshire Hathaway Insurance Group. We've been providing high-quality coverage to our customers for 75 years. We're experts in our field and have worked with many thousands of delighted clients through the decades.
If you have questions about workers' comp exemptions, we're happy to answer them. Whether you need a general overview of exemptions for workers' compensation or have specific questions about workers' compensation exemption forms, contact us at your convenience.