What Doesn't Workers' Comp Insurance Cover?
Workers' compensation insurance—also calledworkers' comp insuranceand workman's comp insurance—is crucial coverage for every company that has employees. In most cases, it's required by law.
Workers' comp insurance provides financial protection to employees and the companies where they work. It can keep both parties from facing serious financial burdens if a worker is injured, gets sick, or dies as a result of a work-related incident. It helps pay for a worker's medical care and lost wages. It can also cover legal fees.
However, as with every type of insurance, there are exclusions. Workers' comp typically doesn't cover:
Injuries and illnesses that occur outside of work
Injuries that occur while commuting to and from work (although some state worker's comp laws do provide for coverage for workers in this scenario)
Intentional injuries
Injuries occurring as the result of intoxication or substance abuse
These are a few examples. It's important that you and your employees are familiar with the full list of exclusions for your specific workers' comp insurance policy.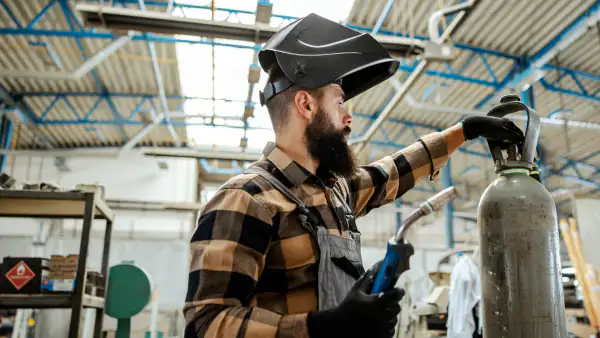 Why Workers' Compensation Insurance for Small Businesses is Essential
While there are exclusions on what's covered, workers' compensation insurance for small businesses provides important protection. Unfortunately, even in the safest, most well-run businesses, employee injuries can happen at any time.
A worker slips on water spilled on the break room floor, breaks their collarbone, and has $25,000 in medical bills. An employee suffers a serious laceration when using a razor knife to open a package and ends up with a $2,000 urgent care bill. A shelving unit collapses on a warehouse worker, who suffers broken ribs and a collapsed lung—the cost of their medical care and lost wages during their recovery tops $85,000.
You hope none of your employees ever experience something like this. But the reality is that these kinds of incidents happen every day in businesses across the country. Fortunately, as long as they don't occur as the result of excluded behaviors, workers' comp can cover some or all of the costs.
Contact us about workers' compensation insurance for small businesses if you have questions about what's covered and what's not.
Getting Workers' Comp Insurance Coverage is Easy
You might think that getting workers' comp insurance coverage is difficult or time-consuming. With biBERK, that's not the case. You can get a fast, free, self-service workers' comp quote online to determine what you'll pay. Premiums are based on your employee payroll, with the average cost per $100 in wages ranges from $.75 in Texas to $2.74 in Alaska.
Then, you can purchase your workers' compensation insurance policy online, obtain a Certificate of Insurance (COI), report claims, and manage your policy online as well. It's a convenient way to get insurance that provides outstanding financial protection and powerful peace of mind.