What Does Commercial Auto Insurance Cost?
Commercial auto insurance is vital for every business that owns vehicles and uses them for work purposes. Unfortunately, an accident can occur at any time, so you need to have proper coverage in place. What does commercial auto insurance cost? That's determined based on things like the type of vehicle, how it's used, and the driving records of the people who will drive it. 
For example, insuring smaller vehicles used primarily for commuting can cost $600 to $1,500 per vehicle per year. The cost to cover vehicles for for-hire trucking can be $5,000 to $15,000 per vehicle annually. Livery vehicles may cost $2,000 to $6,000 per vehicle per year to insure.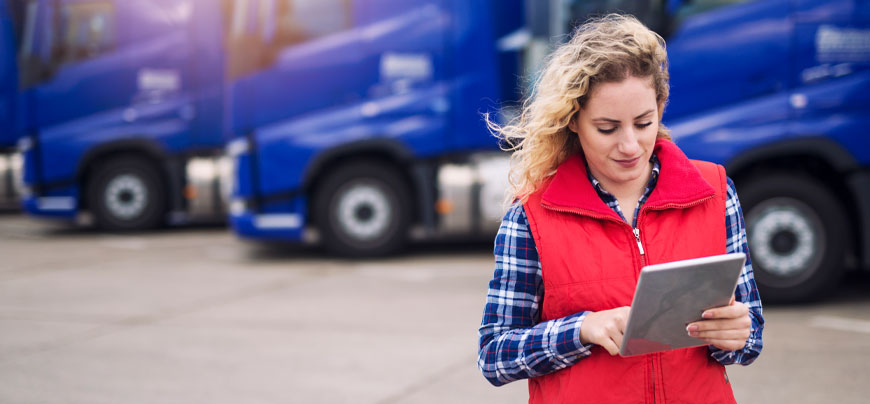 Get a Commercial Auto Policy Quote
The best way to determine your insurance cost is to get a free, self-service online quote for a commercial auto policy. All you have to do is provide some information about your vehicles and we can tell you what it will cost to insure them. Then you can make decisions about the coverage that's right for your vehicles and your budget, and make your purchase online as well.
Your Trusted Source for Small Business Auto Insurance
biBERK is part of Warren Buffett's Berkshire Hathaway Insurance Group with millions of satisfied customers, a 4.9 out of 5 customer review rating, more than 75 years of insurance experience, and $38 billion in paid claims in 2020.
We're a leader in small business auto insurance for many reasons, including that we sell directly to our customers without middlemen or brokers, which means we can offer commercial auto policies at up to 20% less than other providers. Plus, we make getting and managing your policy—including reporting claims if necessary—fast and efficient online.
Don't Drive Another Mile Without Business Car Insurance
Every time you get behind the wheel of a company vehicle, there's risk involved. Even the best drivers can be involved in accidents. Things like weather, road conditions, and the actions of other drivers are completely outside your control. Consequently, putting off purchasing business car insurance can be costly. And, in most cases, having business car insurance for company vehicles is required by law, so not having coverage can get you into legal trouble. 
Fortunately, you can get a quote and make your purchase online in a matter of minutes, with coverage being in effect soon thereafter. Don't let another day go by without proper financial protection for your vehicles and your business.