Landlord Liability Insurance: What You Should Know
Rental property insurance is a type of commercial insurance that helps protect landlords from the many business risks they face. The term doesn't refer to a particular policy but instead to several kinds of policies that a rental property company might need for rental homes, condos, or apartments.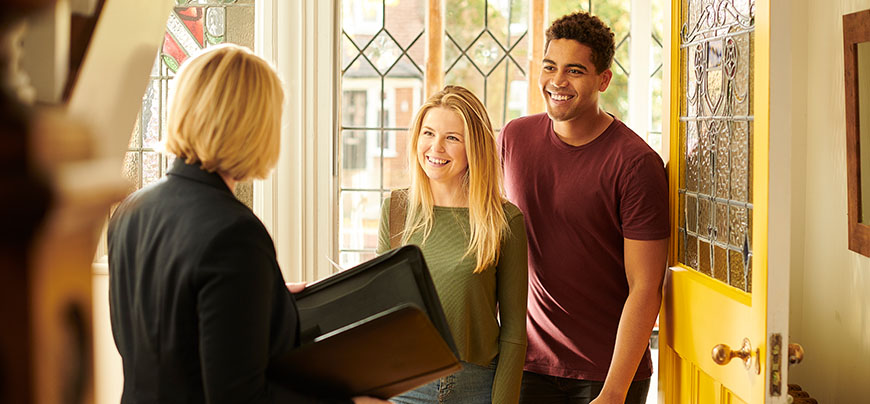 What Landlord Liability Insurance Coverage Offers
The landlord liability insurance coverage offered by a commercial insurance company typically includes five primary types of policies:
Business owners policy (BOP). Also known as property & liability insurance, this type of policy provides both general liability and property coverage. It's what you need to cover the property and liability exposures for your property—things like wind, hail, fire, tenant lawsuits, etc. It can protect the building you own, property needed to run your business, and more. Plus, there are endorsements you can add to customize your policy, including cyber, hired and non-owned auto liability, employment-related practices liability, employee benefits liability, and equipment breakdown/boiler & machinery.
Workers' compensation insurance. If you have employees who help you rent or maintain properties, you need workers' comp insurance. In fact, it's generally mandated by the state. This coverage helps protect your business if an employee is hurt, contracts an illness, or dies as a result of a work-related incident. It can cover medical costs, legal fees, and lost wages.
Commercial auto insurance. If your company owns or leases vehicles, like a pickup used by your maintenance crew, this policy can protect your business. It provides coverage for your legal fees and the medical costs of others if your employee is at fault in an accident. Plus, it can cover the cost of damages even if the vehicle is used for personal activities outside of its primary business use.
Cyber insurance. Purchased as an add-on to a BOP, this insurance helps cover costs related to security breaches in which sensitive data like tenant information has been stolen and fraud has occurred or there is a reasonable belief that it might occur.
Umbrella insurance. Insurance policies have a maximum value they will cover in the event of an incident. Umbrella insurance provides additional protection by covering costs that exceed the limit of another liability policy, subject to the umbrella policy's own limit.
Whether you need some or all of these policies when finding the perfect landlord insurance for your rental property business, the financial protection they provide can ensure you don't end up with a large financial burden from a lawsuit or loss. Any landlord liability insurance cost is considered minimal in comparison to just one significant incident, which can threaten the financial stability of a small company.
What Doesn't Rental Property Insurance Cover?
Rental property insurance covers many types of risks. However, as with all insurance policies, there are certain things it may not cover, such as:
Equipment maintenance and normal wear and tear. For example, if the HVAC system at your property needs its annual maintenance, insurance typically will not cover that expense. 
Tenants' personal property. Your tenants' possessions (clothing, electronics, etc.) typically are not covered by your rental property policies. They should get renters insurance for that purpose.
Property where you reside. Rental property insurance is designed for properties not occupied by the owner. If you live in one part of a dwelling and rent out other sections, rental property insurance probably won't provide coverage.
If you have any questions about a rental property or landlord insurance policy, our helpful insurance experts can give you details on the coverages and exclusions of our commercial insurance policies.
Get a Commercial Insurance Quote
What landlord liability insurance does your business need and how much will it cost? The best way to find out is to get a fast, free, self-service commercial insurance quote online. You simply provide some basic information about your business—where you're located, the size of your company, etc.—in an easy-to-understand process and then we generate a quote.
Of course, if you have questions at any point as you consider your coverage, like, "How much landlord insurance do I need?" or "What's the best commercial insurance policy for me?", our licensed insurance experts are happy to answer them.
Does it Matter What Commercial Insurance Company I Purchase Policies From?
Where you get your commercial insurance or landlord insurance is very important. You want to work with a company that has the experience and financial resources to properly protect your business. 
We're part of Warren Buffett's Berkshire Hathaway Insurance Group with millions of satisfied customers, more than 75 years of insurance experience, and $38 billion in paid claims in 2020. We also have a 4.9 out of 5 customer review rating. So, when you get your rental property insurance from biBERK, you know we'll have your back if the unexpected happens.