General Liability Versus Professional Liability Insurance: What's the Difference?
Operating any type of business involves risk or liability. Fortunately, there is small business insurance that can protect you from the financial impact of those risks. Two of the many types of coverage available are professional liability insurance (also called errors and omissions or E&O insurance) and general liability insurance. When it comes to general liability versus professional liability, it can be difficult to know which type of coverage you need.
Knowing what these policies cover, and the difference between general liability and professional liability, can help you understand their value and whether you need them.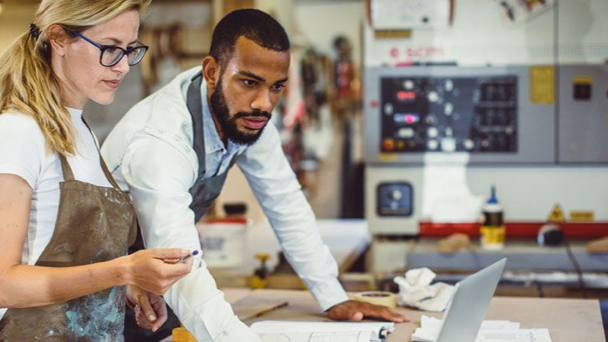 What is Professional Liability Insurance?
As a professional, you're required to meet certain standards and use best practices for your industry. If a client believes that you made a mistake or overlooked something in your interaction with them, they could claim that you didn't adhere to those standards and sue your company for the financial damages they suffer as a result. This is where we see the difference between professional liability vs general liability.
Specifically, professional liability insurance can protect you if a client accuses your business of:
check

Unfulfilled duties. This occurs when you're expected to perform actions but fail to do so. For instance, your accounting firm is supposed to file the client's tax return by a specific deadline and you do not.

check

Negligence. Negligence is defined as failing to use proper care when performing an important task. For example, as an IT professional, you're careless in powering up a new computer server and it is damaged. 

check

Errors. In the case of errors, you're being held responsible for a mistake made by you or your employee that caused your client a financial loss.
What Does Professional Liability Insurance Cost?
Professional liability insurance policies from biBERK start at around $300 and can go up into the thousands. Your exact professional liability insurance cost is calculated based on multiple factors, including your industry, the level of coverage you choose, how long you've been in business, how many employees you have, your annual revenue, and the policy limits you need. 
And with biBERK, you don't pay broker fees and other unnecessary fees, which can save you up to 20%. It's affordable coverage that protects your small business from financial harm.
What is General Liability Insurance?
General liability insurance can protect your business from unforeseen claims made against it. This can include damage to customer property, bodily injury to non-employees, product liability, libel, slander, and copyright infringement.
A common example of where a general liability insurance policy can provide financial protection is a slip-and-fall accident at your place of business. Someone you don't employ—a customer, delivery person, etc.—takes a spill while at your office, breaks their arm, and sues you for the cost of their medical bills. Having the right coverage means you probably won't have a large out-of-pocket expense related to the incident.
What Does General Liability Insurance Cost?
General liability premiums start at $275, with most of our customers paying less than $1,000. And here again, we sell our small business insurance policies directly to you, which means there's no markup to cover fees from middlemen or brokers. Consequently, your savings over other providers can be substantial.
What's the Difference Between General Liability Insurance and Professional Liability Insurance?
While both types of policies offer important protection, general and professional liability insurance are designed to address different risks. 
Professional liability protects your business from the financial impact of third-party claims for abstract risks like mistakes you are accused of making during the course of providing professional services. General liability mainly covers the cost of physical incidents—damage and injuries.
Do I Need Both General Liability and Professional Insurance?
If your business provides professional advice or services, you probably need both small business professional liability insurance and general liability insurance (and possibly other policies like commercial auto). If you're not in that type of business, you may not need professional liability, but getting general liability insurance is likely still a good idea.
Frequently Asked Questions About Professional Liability Insurance and General Liability Insurance
Are professional liability and errors and omissions (E&O) insurance the same thing?
Yes, the two terms are interchangeable. 
Do I need general liability insurance for my business?
General liability insurance requirements vary by state and industry. Landlords frequently require business tenants to have general liability insurance, and coverage may be required by clients in order for you to work on their premises. Even if general liability insurance isn't mandatory for you, the costs associated with an incident or lawsuit can quickly add up and threaten the financial stability of your company.
Does biBERK offer professional liability insurance in my state?
Yes, we provide coverage in all 50 states.
Does general liability insurance cover lawsuits?
Yes, general liability insurance helps cover legal fees and settlements, but only if you're sued for specific reasons outlined in the policy. For example, you aren't covered by your general liability policy if an employee sues you or if you're sued over a professional error.