How Much Does Commercial Car Insurance Cost?
If you use cars, pickup trucks, or other vehicles in the course of doing business, you need commercial car insurance. Having proper coverage can keep you from having to pay for bodily injury liability, property damage liability, medical expenses, damage to your own vehicle, and other expenses out of pocket. 
But how much is commercial auto insurance? What's the average cost of a commercial car insurance policy?
Commercial car insurance costs depend on multiple factors. The best way to know what you'll pay is to get a commercial vehicle insurance quote online.  
When you buy commercial car insurance from biBERK, you can save as much as 20% compared to other providers since there's no middleman or broker involved in the purchase. For example, you can protect a smaller business vehicle used for traveling as a consultant for between $50 and $100 per month.
If you're interested in getting commercial car insurance, here's our full guide on commercial auto insurance costs.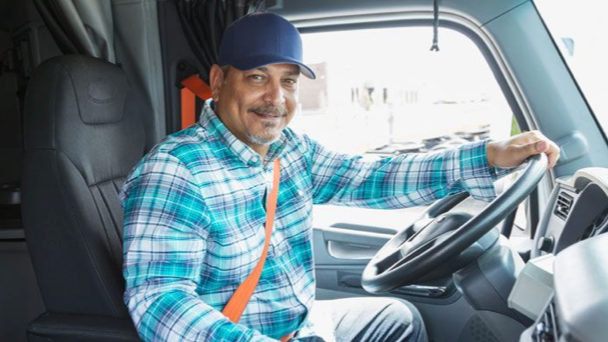 What Kinds of Vehicles are Covered by Commercial Vehicle Insurance?
Commercial vehicle insurance covers a wide variety of vehicles, including: 
Cars
Truck-tractors
Dump trucks
18-wheelers
Pickup trucks
SUVs
Vans
Flatbed trucks
Food trucks
Box trucks
Utility trucks
However, some types of vehicles are excluded. Our licensed insurance experts can help you determine if coverage is available for your vehicle.
We're here to answer any questions you might have about commercial car insurance costs.
Do I need Commercial Car Insurance?
If your business owns or leases vehicles, you transport goods (including delivery), or you transport people for pay, you need commercial car insurance. This includes companies like:
check

Transportation companies

check

For-hire trucking companies

check

Taxis and buses

check

Livery companies

check

Delivery Services

check

Long-haul trucking and short-haul trucking companies
Without commercial vehicle insurance, an accident can put an enormous financial burden on your company.
No matter how much commercial auto insurance costs, it's always worth getting covered to avoid the risks of not being protected.
What to Look for When Comparing Commercial Auto Insurance Companies
If you're evaluating commercial auto insurance companies (including those that sell other types of insurance as well, like biBERK) three important characteristics are industry reputation, insurance experience, and sound financial backing. biBERK rates highly in all of those areas. We're part of Warren Buffett's Berkshire Hathaway Insurance Group with millions of satisfied customers, more than 75 years of insurance experience, and $38 billion in paid claims in 2020.
In addition, biBERK's sole focus is small businesses, so we're experts in helping companies like yours get just the right insurance coverage.
Commercial Vehicle Insurance FAQ
Some of the questions business owners frequently ask about commercial vehicle insurance include:
How much is commercial auto insurance?
The best way to find out the cost of commercial car insurance is by getting a commercial vehicle insurance quote online. It all depends on a number of different factors, including the insurance provider you opt for and the vehicles you want to cover.
Is my business vehicle covered by my commercial auto policy when I'm using it for personal activities?
Yes, your commercial vehicle insurance can cover you even if the vehicle is used for personal activities outside of its primary business use.
Does biBERK offer commercial car insurance in my state?
We provide commercial car insurance and other policies in many locations. Check out our coverage maps for details. We're all about convenience.
Who is covered by my commercial auto insurance?
Your policy can cover the liability from accidents caused by your employees, family members, and others who are allowed to drive your vehicles. People who do so on a regular basis should be noted on your policy. And it's important to note that bodily injury to employees, family members, and other authorized drivers is not covered.
Will my commercial car insurance cost go up if I'm involved in an accident in my covered vehicle?
Your current policy won't be affected, but your next term or renewal may be. Policies are rewritten each time they expire. When that occurs, your driving record is a factor in determining your rate. That means your commercial auto insurance cost may go up, but an increase isn't guaranteed just because you were involved in an accident.
Do I need commercial car insurance for commuting?
If you or your employees are commuting in company vehicles for business-related reasons, like traveling to meetings or making deliveries, you need commercial car insurance.
How can I reduce the cost of my commercial car insurance?
There are a few things you can do to reduce commercial car insurance costs. First, you can take measures to reduce the likelihood of your vehicles being stolen or vandalized, including locking them in a secured garage at night. You can also minimize rate increases by driving carefully and avoiding accidents.
Get Covered With biBERK
You can save up to 20% on your commercial car insurance costs. Start today by getting a quote online in just minutes.
Getting covered with biBERK is fast and simple.
Still unsure about something? Want to know more about commercial car insurance costs? Check out our FAQs page where you can learn from the questions that we're most frequently asked by business owners.
We always want you to make well-informed decisions about your insurance needs. Trust biBERK.