Does Health Insurance Cover Work-Related Injuries?
If you're injured at work, probably one of the first things that comes to mind is, "Does health insurance cover work-related injuries?" While health insurance plans vary, typically, they don't cover injuries that occur at work. However, the medical bills and other costs associated with on-the-job injuries and illnesses can be covered by a workers' compensation policy.
Also called workers' comp or workman's comp, this type of insurance is required by law for nearly all businesses that have employees. It can cover things like medical care and help with lost wages as a result of an injury. This answers the question, "If I get injured at work, do I get paid?"
If an employee dies as a result of their injuries, it can provide a death benefit to the person's family. Plus, workers' comp can provide employers with protection from certain types of employee lawsuits. Considering all of the above, it makes sense to ensure that you and your business are completely covered by having health insurance and a work-related injuries policy.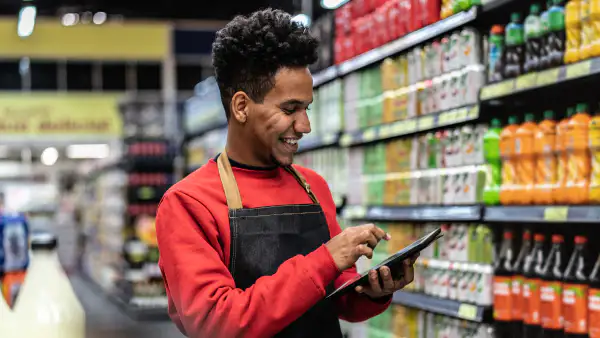 What's not Covered by Work Injury Insurance?
You might be wondering what isn't covered by work injury insurance and which type of third-party plan covers work-related injuries? Virtually every type of small business insurance policy has what insurers call exclusions—meaning things the policy won't cover.
With workers' comp, those exclusions include things like injuries not related to the job, intentional injuries, and those that result from intoxication or substance abuse. If these types of injuries/incidents occur during the course of a normal working routine then it will be up to you to deal with any financial burden that arises from them.
Our licensed insurance experts can help you understand work injury insurance exclusions.
Financial Protection and Peace of Mind With Work Insurance
The fact that an employer has a work related injuries policy provides powerful peace of mind. For the employer, it's great to know that they're meeting their legal obligation and that an employee injury won't create financial hardship for the company. For employees, it's comforting to have financial protection in the event of an injury and to know that their family won't have to shoulder a potentially significant financial burden. Taking these worries away by making sure a business is properly covered is important and something that should always be taken seriously. 
Although the answer to the question, "Does health insurance cover work-related injuries?" is no, workers' comp insurance does! That's one reason—in addition to legal requirements—that so many businesses have workers' comp coverage.
Learn About Your Employer's Work-Related Injuries Policy
Workers' compensation insurance helps with work-related medical bills and other expenses. However, it's also good to learn about your employer's work-related injuries policy and make sure you're completely up to date with it.
How will the company support you as you recover from an on-the-job injury? How quickly are you required to return to work? Does health insurance cover work-related injuries after settlement? It's important that you understand your responsibilities, your employer's responsibilities, and the details around work accidents and compensation. Always ask questions if you're not sure how a policy works or how it could affect you on the job.
Other Small Business Insurance That Companies Need
Workers' compensation and health insurance (the latter from another company) are essential parts of every company's insurance strategy. However, there are other policies from biBERK that you should consider to ensure that your business is fully protected from financial issues associated with liability and losses. They are:
General liability insurance
Business owners policy (BOP—also called property & liability insurance)
Errors and omissions (E&O) insurance
Commercial auto insurance
Umbrella insurance
Cyber insurance
These policies provide excellent protection for the cost. And you can get quotes in minutes, purchase and manage policies, and even report claims online for maximum convenience.
If you're still unsure about the amount of workers' comp insurance you need or the relationship between workers' compensation and health insurance, give us a call. We can't answer questions about the health insurance you've purchased from another company, but we can help you understand what's covered by workers' comp.