5 Signs You Should Switch Insurance Providers
Running a small business comes with many risks. Consequently, having the right small business insurance is essential. Without policies like general liability, workers' compensation, professional liability, property & liability, commercial auto, cyber insurance, and commercial umbrella, your company could be hit with liability lawsuits or losses that result in an unbearable financial burden. Sadly, many businesses close their doors every year for this reason.
But how do you know if you have the right insurance and insurance provider? You did your due diligence when you bought your policies, but insurance needs change over time and so does the insurance industry. Staying with a particular provider or with certain types and amounts of small business coverage simply because they've "worked" up to this point isn't a good strategy. 
What if a gap has developed in your coverage, putting you at risk of a financial loss? Or what if you're paying more than you have to and are missing out on significant savings? These are just some of the "what if" questions that go unanswered if you don't ever consider your options.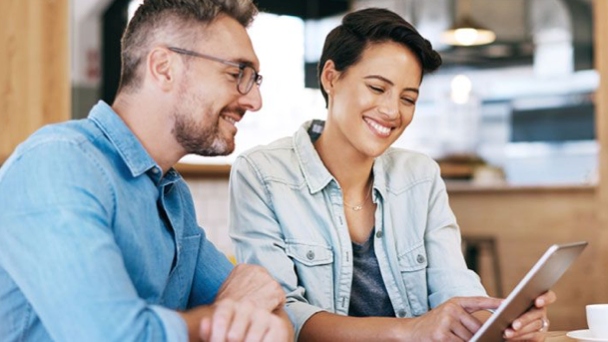 Take an Active Role in Managing Your Small Business Insurance Strategy
The key to ensuring your company is protected—both fully and cost-effectively—is to take an active role in your small business insurance strategy. And it's important to note that this doesn't require a large commitment of time and effort. In fact, it's really just a matter of periodically looking for five signs that it's time to switch providers or add/increase your coverage. 
You're paying too much. Your small business insurance provider should be doing all it can to control costs—things like selling policies directly to you, as biBERK does, without middlemen or brokers whose "cut" drives up the cost of policies. You also want to work with a company that enables you to get a no-pressure comparison quote online. 
Your business has changed, which might create coverage gaps. Doing a regular assessment of your insurance coverage is important, even if you're relatively happy with your current provider. You may need to make changes to your insurance coverage to be certain that your business is fully protected. For example, if you've started making deliveries with your car, you may need non-owned auto coverage to address the liability that your personal auto policy doesn't. Or, that new aerator you purchased for your landscaping business might not be covered on your policy. Also, if you just hired your first employees, you probably are required to carry workers' compensation insurance now. Your assessment also might show you that another company can give you the same coverage at an equal or lower rate and with better overall service. 
You've had problems with your current small business insurance provider. If your current insurance provider has made mistakes related to your policies, like failing to point out coverage gaps or mishandling a claim, you should consider switching providers. These kinds of errors can be very costly to your business.
Your current small business insurance company doesn't communicate well. As important as small business insurance is, it's critical that the company you work with is good about keeping you informed and answering your questions. If they're hard to reach, slow in responding, or don't provide clear, concise, and timely information about issues that are important to your business, you should look for a more attentive small business insurance company. 
Processes required by your current provider are inefficient. Your time is valuable. You should be able to report a claim, get a Certificate of Insurance (COI), and manage your policies online quickly, efficiently, and whenever it's convenient for you. 
Changing Small Business Insurance Providers is Simple!
You should stay focused on running your business rather than dealing with your small business insurance. The protection it provides is vital, but you don't want obtaining that coverage to be overly time-consuming. The good news is that it doesn't have to be. 
If you choose to switch your coverage to biBERK, for example, all you have to do is give us a little information about your company and your operations (online or in speaking with one of our licensed insurance experts), and we'll take it from there. We'll provide you with quotes in a matter of minutes and you can purchase policies and have them in effect quickly—in most cases within a day or two. 
And your relief at having essentially instant coverage from one of the industry leaders and a trusted Berkshire Hathaway business insurance company will be immediate! You'll sleep better knowing that an insurer with access to the financial resources of Berkshire Hathaway, listed as one of the Best Business Insurance Companies of 2021 by Digital.com, and proud to have a 4.9 out of 5 customer review rating has your back.   
So, is it time you took a fresh look at your small business insurance provider and your existing policies? For most companies, the answer is, "Yes." If that's you, why not take action today? You'll find that the small amount of effort invested in that review can deliver a very large return!