Umbrella Insurance
Getting additional coverage for your small business is simple with biBERK.
Increase Your Financial Protection With Umbrella Insurance
At biBERK, we've ditched the traditional insurance model in favor of selling our products directly to you online or over the phone. And that means we make it easy to get the umbrella insurance policy you need to pay for damages above and beyond the amounts covered by your existing policies. It's faster, more convenient, and saves you up to 20% compared to other umbrella insurance providers.
What is Small Business Umbrella Insurance?
An umbrella insurance policy helps cover costs associated with:
check

Bodily injury and related medical expenses

check

Product liability

check

Customer property damage

check

Libel, slander, and copyright infringement

check

Defending against a lawsuit
In New York, umbrella insurance is known as commercial excess insurance.
How Does Umbrella Insurance Work?
When you have a claim that exceeds the limits of your current policy, umbrella insurance can provide extra coverage to protect your business and assets from financial risk. At biBERK, umbrella insurance is available with existing liability policies.
Keep in mind that umbrella insurance can only be applied to a claim if two things happen:
1. You already have the appropriate underlying liability policy.
For example, if you have general liability insurance with an umbrella policy but you don't have commercial auto insurance, then your umbrella policy only applies to those items covered by general liability.
2. The limits of that policy have been reached.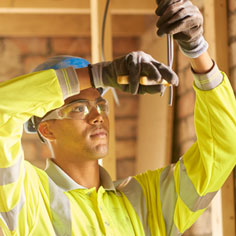 An Example of Umbrella Insurance in Action
Let's say Company X is being sued because a customer was severely injured after falling down the stairs when a railing collapsed. She wants Company X to pay her medical bills, loss of wages, and other damages—a total cost of about $2 million. The legal battle drags on, and Company X's general liability policy maxes out at $1 million. Without their business umbrella insurance policy, Company X would be responsible for the extra $1 million out of pocket if a $2 million verdict is reached. With an umbrella insurance policy, they're covered for an additional $1 million.
Why biBERK Commercial Umbrella Insurance?
We're the experts when it comes to insuring small businesses.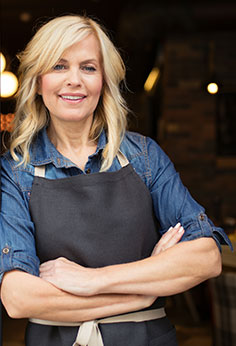 Save Time
<p data-qa="save-time-text">Get a quote entirely online or speak with one of our insurance experts right away for help getting a quote, buying a policy, or answering any questions you may have.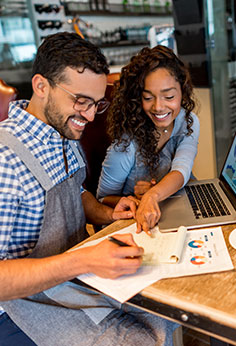 Save Money
<p data-qa="save-money-text">We insure your small business directly, without a middleman or insurance broker, so we pass that savings on to you - up to 20% less than policies with other insurance companies.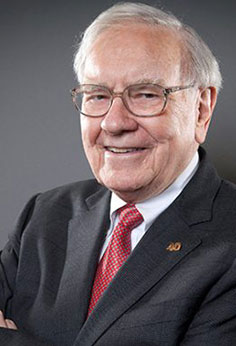 Experienced
<p data-qa="experienced-text">We're part of Warren Buffett's Berkshire Hathaway Insurance Group with millions of satisfied customers, more than 75 years of insurance experience, and $38 billion in paid claims in 2020.
Do I Need a Business Umbrella Policy?
While not generally required, a business umbrella policy gives you even more peace of mind and security. Just as an umbrella protects you from the rain, a small business umbrella insurance policy protects you from expensive claims that fall outside the coverage limits of your other small business insurance policies. Plus, adding umbrella insurance may cost less than increasing the limits of your general liability or commercial auto insurance.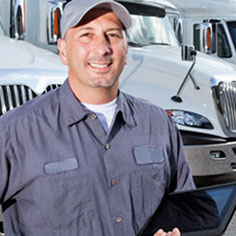 What Does a Business Umbrella Policy NOT Cover?
A business umbrella policy provides coverage for any incident that a liability policy doesn't specifically exclude. However, as with any insurance policy, there are certain exclusions when it comes to an umbrella insurance policy, such as:
Intentional damage
Damage that you cause on purpose or that can reasonably be expected to result from your actions isn't covered. 
Damage to your property
If you're held liable for damaging someone else's property, umbrella coverage may apply, but not when it is your own property.
Contractual Liability
If you agree in a contract to take on liability, it's not covered by your umbrella policy.
Liability associated with armed conflicts or war.
Costs associated with these types of events aren't covered by umbrella insurance. 
These are just a few examples of umbrella insurance exclusions. If you have any further questions or concerns, our insurance experts can provide more details on the coverages and exclusions of a business umbrella policy.
Enjoy Superior Customer Service from biBERK
When you need assistance of any kind, our licensed experts are just a phone call, email, or chat away. Plus, our small business insurance customers have access to low down payments, all available through biBERK.com. We also offer you and your employees hands-on insurance management and top-of-the-line customer service.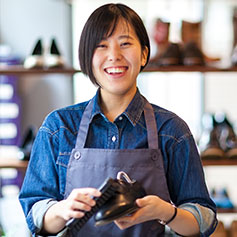 How Much Does Umbrella Insurance Cost?
On Average $200-$400 per Year
On average, the first $1 million of umbrella insurance will cost your small business between $200 and $400 per year. And, submitting claims can be done online—no more waiting days or weeks for a claim to go through.
Add Extra Insurance Coverage
Umbrella small business insurance policies are an affordable way to add extra coverage. Policies are issued in $1 million increments, and the umbrella insurance cost depends on a number of factors, including:
Business activities
Number of employees
Annual revenue
Industry
Number of years in business
Claims history
Umbrella Insurance Frequently Asked Questions (FAQs)
We're always happy to assist you, but below are answers to some of the questions we're asked most frequently about umbrella insurance.
What is umbrella insurance?

keyboard_arrow_down

---

An umbrella policy "sits on top" of an existing liability policy and "kicks in" when the limit of that policy has been reached. The umbrella policy provides an added measure of protection—up to its limit—to coverage like general liability insurance, professional liability (E&O) insurance, or commercial auto insurance. For example, if you are required to pay a $125,000 claim but the underlying policy that covers the incident has a $100,000 limit, an umbrella policy can cover the additional $25,000. You must tell your insurance company about your liability policies for the coverage to respond.

What does umbrella insurance cover?

keyboard_arrow_down

---

Umbrella insurance can cover costs associated with things like bodily injuries and related medical expenses, damage to customer property, product liability, slander, libel, and copyright infringement. This includes defending against a lawsuit.

What is not covered under an umbrella insurance policy?

keyboard_arrow_down

---

Like all insurance, an umbrella insurance policy has certain exclusions. They include damage to property your business owns or leases (since umbrella insurance is only for liability claims), contractual liability, and liability associated with armed conflicts or wars among others. Our insurance experts can provide details.

Do I need umbrella insurance?

keyboard_arrow_down

---

The cost of defending just one lawsuit can exceed the limit of liability policies, so it's a good idea to have the added protection of umbrella insurance. Also, high limits may be required by a contract. Having an umbrella can be a cost-efficient way to have coverage for those limits, especially when the limit requirement is for multiple coverages.

How much umbrella insurance do I need?

keyboard_arrow_down

---

The amount of umbrella insurance that a business should have depends on multiple factors. Our insurance experts can help you choose the right amount of coverage. 
Get an Umbrella Insurance Quote Today
Ready to add umbrella insurance to your existing biBERK liability policy?