4 Types of Workers' Compensation Benefits and How They Can Help You
Workers' compensation insurance is coverage that helps pay costs associated with on-the-job injuries, illnesses, and fatalities. This can include medical care, lost wages, and other benefits. Sometimes called workman's comp insurance, it's typically mandatory for businesses that have employees.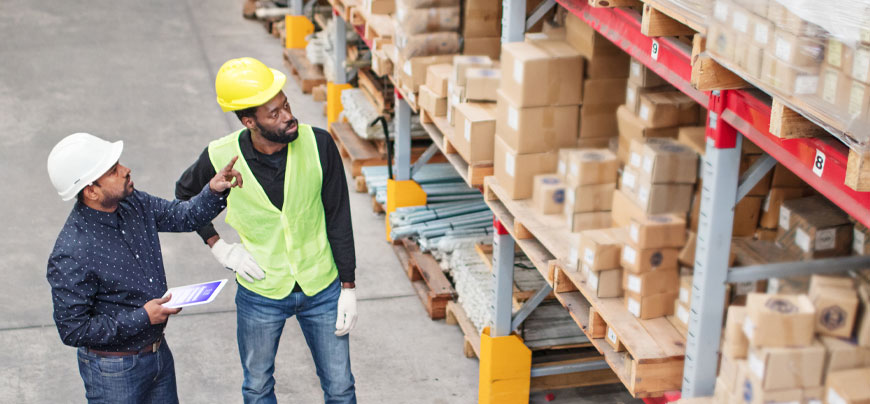 How Workers' Comp Benefits Help Employees
There are four main types of benefits of workers' compensation:
Medical coverage. This pays for hospital care, doctor visits, nursing care, medication, medical tests, physical therapy, and what's called durable medical equipment—items like wheelchairs and crutches.
Disability benefits. This is wage replacement paid directly to the employee for income lost as a result of the incident. There are different categories of disability: temporary total, temporary partial, permanent total, and permanent partial disability.
Vocational rehabilitation assistance. Most states require that employers provide some type of vocational rehabilitation for workers who can't return to their previous job due to their injury.
Death benefits. If a worker dies due to an on-the-job injury, their spouse and minor children receive a death benefit that includes coverage for funeral costs.
If you have questions, contact us about workman's compensation benefits and our licensed insurance experts can answer them.
Workers' Compensation Insurance Frequently Asked Questions
If you have questions, our licensed insurance experts are happy to talk with you. However, for your convenience, answers to some of the workers' compensation insurance questions we get asked most frequently are below.
Does my business need workers' compensation insurance?
Most businesses with employees are required by law to have workers' compensation insurance. Our licensed insurance experts can provide guidance on whether you need coverage.
On average, what does workers' compensation insurance cost?
Per $100 in wages, the average cost of workers' compensation insurance ranges from $.75 in Texas to $2.74 in Alaska. Premiums are calculated based on your company's gross annual payroll. The higher your payroll, the higher your premiums.
What does workers' compensation insurance not cover?
Although workers' compensation insurance provides coverage for most work-related injuries and illnesses, there are some exclusions. For example, injuries outside of work aren't covered, and commuting to and from work generally isn't covered, though there may be coverage in some states. Also, intentional injuries and those occurring as a result of substance abuse or intoxication aren't covered.
What is a workers' comp audit and how does it work?
The amount you pay for workers' compensation insurance is based on your total payroll. Insurers charge you a percentage of your payroll for your workers' comp insurance. The percentage, also called your rate, is based on a variety of factors including your industry and the nature of work your employees perform. A workers' comp audit is an industry-standard process that helps us ensure you're paying the right amount for your coverage. It involves sending us documents that we request after your policy ends so that we can evaluate them and you pay based on your actual employee payroll during the policy period. If the actual payroll is higher than you estimated when you purchased the policy, we send you a bill for the difference. If the actual payroll is lower, we send you a refund for the difference, subject to minimum premiums.
Do I need workers' comp insurance coverage as a self-employed business owner?
As a self-employed business owner with no employees, you typically aren't required by law to have workers' comp insurance coverage. However, you may want or need coverage to protect your income or to meet the requirements of a business contract.
Does biBERK provide workers' comp insurance in my state?
We offer workers' comp insurance coverage in all states where we are allowed to do so. Four states require businesses to buy workers' compensation insurance from a government entity, so we don't sell policies there. Check out our coverage map for details.
Are seasonal workers covered by workers' compensation insurance?
This varies by location, but our insurance experts can help you understand the rules and requirements for your state.
If my business grows or changes, how will it affect my workers' compensation insurance?
You should tell us if you expand to a new state, get into new operations, or have a substantial increase in payroll. Our licensed insurance experts can tell you how your policy will be affected.