What Should I do if an Employee Gets Hurt at Work?
A worker is injured when a stack of metal pipes breaks free of its restraints and his leg gets trapped under the weight and broken. What do you do now? It's important to consider your actions in advance, since this is a situation that calls for quick thinking and rapid action.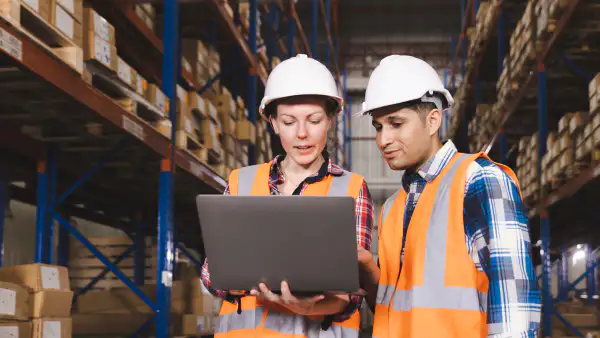 While every injury scenario is different, here's how this one might play out:
If you've already purchased workers' compensation insurance—which is always a good idea and typically required by law—you've taken an important step. It's not technically a response to this incident, of course, but it lays the foundation for your post-incident actions.
Another action to take before any incident occurs is to prepare your organization to respond. Defining and documenting what people should do when an injury occurs, and training employees on what that response should look like, is essential for a prompt and effective response. So is having appropriate first aid supplies on hand.
After the incident occurs, start by taking immediate steps to prevent further injury to the person who is hurt. You should do this while simultaneously keeping other workers out of harm's way. In our example, that might involve having teams assess whether other similar stacks are at risk of collapsing and injuring someone, and taking action to reinforce them if appropriate.
Get the injured worker the treatment they need. In some cases, that may just be minor first aid. However, be aware that some injuries aren't readily observable and may not manifest until a period of time after the incident. Head injuries, for instance, can be hard for both the victim and those helping them to detect. If a serious, undetected injury is possible, it's best to get the person professional medical attention.
Once the crisis has passed and the person is receiving appropriate treatment, gather information and evidence related to the incident. What are the day and time when it occurred? Did other employees witness the event? If so, who? Who was injured? What were the types and extents of their injuries? You should also obtain any available security camera footage of the incident and take photos of the aftermath.
Work with the injured employee to report a workers' compensation insurance claim.
Keep lines of communication open. Staying in touch with the employee, the claims adjustor, and other stakeholders helps the claims process proceed smoothly.
Get a Workers' Compensation Insurance Quote
As noted above, you should have workers' comp coverage in place before an incident takes place—and you are probably legally required to have a policy before your company conducts any business.
That being the case, you should get a workers' compensation insurance quote. biBERK enables you to do that quickly and efficiently online. Then you can purchase your coverage, get a Certificate of Insurance (COI), report claims, and manage your policy online as well.
Be Proactive: Get Your Workers' Comp Insurance Coverage Today and Keep It Current
Nothing good comes from delaying your workers' comp purchase. As soon as you're in a position to purchase workers' comp insurance, you should do so. Then, you should review your policy regularly and talk with biBERK as needed to ensure your coverage stays in sync with any changes in your workforce.