What is a Waiver of Subrogation? How do I Obtain One for My Small Business Insurance?
In some instances, your client may request that you provide them with something called a waiver of subrogation. Also called a waiver of transfer of rights of recovery, this waiver, which is associated with your small business insurance, means that your insurer gives up the right to seek payment from your client if it's determined that the client or one of its employees was partially responsible for an incident. 
For example, say you're a subcontractor and your employee gets hurt on a jobsite that was made unsafe by the general contractor. If a waiver of subrogation is in place, your workers' compensation insurance provider may be prevented from suing the general contractor. 
There are two types of waivers of subrogation. A "specific" waiver names a particular company for whom we are giving up the right to recover damages. A "blanket" waiver covers all companies with whom you do business as long as there is a written agreement to that effect between that company and your business before the time of loss.
The requesting and granting of waivers of subrogation is common in business. However, you should talk with your attorney and with us, as your insurer, before you agree to provide one to your client.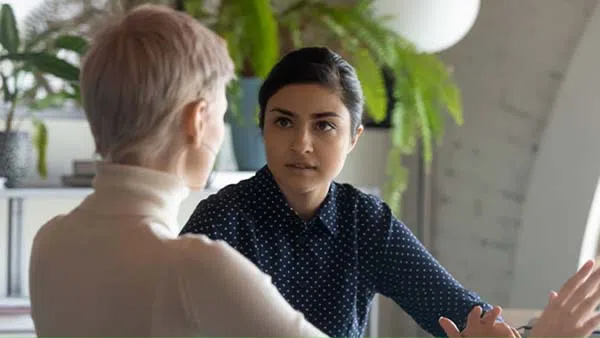 Getting a Waiver of Subrogation is Easy
There are two ways to get a waiver of subrogation from biBERK. The first is to select the waiver as you go through the online purchasing process. That way it is part of your policy from the start. 
You can also contact us to get subrogation waivers for an existing policy. For example, if you didn't need a waiver when you bought your coverage but a new client requires you to have one, it can be added to your policy easily.
Does Getting a Waiver of Subrogation Affect My Business Insurance Cost?
Except for businesses in Florida, Massachusetts, New York, and Texas, biBERK does not charge for a waiver of subrogation. If you're in those states, before agreeing with your client that you'll seek a waiver of subrogation, you can contact us about how your business insurance cost will be affected.
Waiver of Transfer of Rights of Recovery and Other Special Provisions
Business insurance policies can have other special provisions that affect how claims are handled. Some of the more common include:
Waiver of Transfer of Rights of Recovery.Typically, when an insurer pays your claim, you transfer your right to recover money from others who may have been partially at fault in an incident to the insurer. If your insurer waives the transfer of this right, they can no longer pursue payment from other parties.
Primary and Noncontributory Coverage.This endorsement allows you to make your insurance primary and noncontributory. That means that your insurance is primary to, and will not seek contribution from, any other insurance available to an additional insured under your policy so long as you have agreed in writing in a contract or agreement.
Completed Operations Coverage.This insurance protects you from costs associated with liability for work that you have completed. Contractors and manufacturing companies frequently carry completed operations insurance, often as an add-on to a general liability policy.
Our insurance experts can help you understand these provisions and how they could potentially affect your business.
Who's the Leader in Online Business Insurance?
There are many factors to consider when researching online business insurance. In particular, you should look for a provider known for:
check

A high customer satisfaction rating

check

Extensive insurance industry experience

check

Ample financial resources for paying claims

check

Great rates

check

An excellent customer experience
biBERK is part of Warren Buffett's Berkshire Hathaway Insurance Group with millions of satisfied customers, more than 75 years of insurance experience, and $38 billion in paid claims in 2020. 
In addition, we insure your company directly, without middlemen or insurance brokers. The result is that you can save up to 20% over other insurance companies. And, we've streamlined and simplified the business insurance buying process. That means you can get the coverage you need quickly and get back to running your business.