What is a Small Business Insurance Deductible?
A small business insurance deductible is an amount you pay toward each insurance claim you're filing. The amount is indicated in your insurance policy. For example, you might have a $500 deductible on a commercial property insurance policy. If the cost of a claim covered by that policy is $2,000, you pay $500 and your insurance company pays the remaining $1,500. If a claim totals $450, you cover that cost.
In this way, deductibles make it so that you share risk with your insurance company. That helps keep insurance costs affordable while cutting down on the number of small claims that an insurance company has to cover.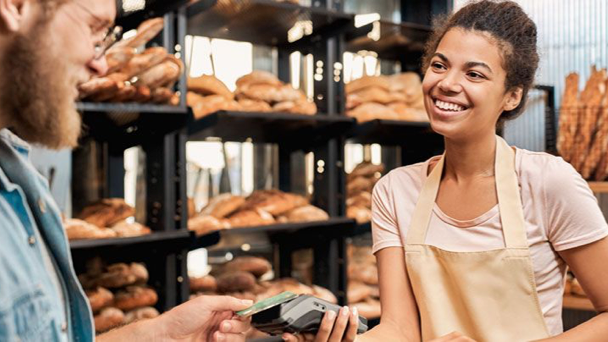 How Does the Deductible Affect Small Business Insurance Cost?
The deductible on your small business insurance policy and your premium (the amount you pay on a monthly or annual basis for the policy) affect one another. Generally speaking, a lower deductible means you will have a higher premium. Or in the reverse, a higher deductible results in a lower premium. However, with a higher deductible, it's important to be prepared to pay that amount if an incident occurs.
You can learn more about what you'll pay for coverage by getting a small business insurance cost quote online. Simply by providing a little information about your business, you can have a quote in minutes. Then, if you decide to buy a policy, you can make that purchase online as well.
check

Workers' compensation

check

Professional liability (also called errors and omissions) (Note: A deductible may be called a "retention" here.)

check

Business owners policy or BOP (also called property & liability)

check

Commercial auto
You may be able to choose a deductible of zero. However, most people, in talking with their insurer, elect to have a deductible on the policies they purchase.
check

Flat deductible. This is a set dollar amount that you pay when a claim is made. It's the most common type of deductible.

check

Percentage deductible. With this type of deductible, you pay a percentage of the value of the insured property. It's most often seen in areas with high exposure to wind or hail, such as coastal property.

check

Waiting-period deductible. This type of deductible is typically associated with business interruption coverage. Your business must be inoperable for a particular period of time before you receive payments from your policy. The revenue that you're not receiving during that period is, in effect, your deductible.
How to Choose Your Small Business Insurance Deductible
Selecting the deductible for your small business insurance policy is an important decision. As a small business owner, you need to balance multiple factors including your risk, your out-of-pocket costs, and the cash flow of your business. 
Fortunately, our licensed insurance experts at biBERK can help you understand how to weigh these factors and make the decision that's best for your business.