How Transportation Insurance Can Protect Your Company
If you're a transportation company owner or decision-maker, you surely do all you can to operate your business safely. However, companies like yours face many risks over which they have no control. Bad roads, inclement weather, and the people with whom your vehicles share the road probably come immediately to mind.
But there are many others. Imagine a driver injures their back while loading cargo. You'll need a workers' compensation insurance policy to help pay for their medical care and lost wages if they have to take time off to recuperate. Plus, this coverage is required for nearly every company with employees.
And that's just one example. Consequently, you must have transportation insurance. That's a general term used for the various policies biBERK provides.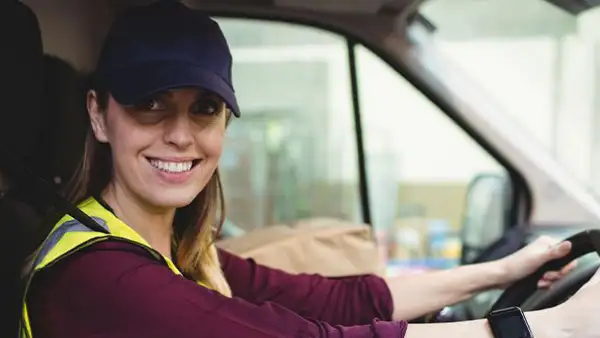 Common Coverages Offered by a Transportation Insurance Company
At biBERK, we offer insurance to many types of businesses, so we're not just a "transportation insurance company." But that doesn't mean we don't have deep expertise in this industry!
We're experts at finding the right policies to protect companies from significant financial burdens. That can include some or all of these five policies:
Commercial auto insurance - Your company owns or leases vehicles, so you need this type of insurance. In fact, states typically require it and the federal government mandates it if you cross state lines and have at least nine passengers or transport goods in a vehicle over a 10K Gross Vehicle Weight rating. Commercial auto insurance—which you might call by another name like semi-truck insurance if you're in that type of business— can cover your legal fees and the medical costs of others if you or your employee is at fault in an accident. It can also cover the cost of physical damage to your vehicles and on-hook towing. Plus, in for-hire trucking, you can purchase add-ons for your policy, like rental reimbursement with downtime, downtime coverage, cargo liability, uninsured/underinsured motorists, and trailer interchange. Notably, commercial auto insurance can protect your business even when a vehicle is used for personal activities outside of its primary business use.
Workers' compensation insurance - This insurance helps protect your business if an employee is injured, contracts an illness, or dies as a result of an incident on the job. When it comes to insurance for transportation companies, this is especially important. It can cover medical costs, legal fees, and lost wages due to the injury.
General liability insurance - Also known as commercial liability insurance, a general liability policy is important. It covers damages and legal costs associated with injury claims to customers and other people you don't employ, damage to other people's property your business caused, and medical costs related to these incidents. It also covers libel, slander, and copyright infringement. Plus, there are endorsements you can add to customize your policy, including cyber, hired and non-owned auto liability, employment-related practices liability, and employee benefits liability.
Business owners policy - You'll also hear this type of policy called property & liability insurance. A business owners policy or BOP combines general liability insurance with coverage for company property. It protects the building you own, the space you lease, and any property for running your business. Business owners also appreciate that it can replace lost income and pay for a temporary location if your business suffers a covered loss that temporarily puts it out of commission. Plus, you can tailor your BOP with add-ons, including cyber, hired and non-owned auto liability, employment-related practices liability, and employee benefits liability.
Cyber Insurance - Hackers are out there and always looking for their next victim. You can add cyber insurance to a biBERK BOP, general liability, or professional liability policy to help cover costs related to a system hack or data breach, like losing credit card information.
Getting Transportation Insurance is Simple!
Business insurance is essential to the success (and, in some cases, survival) of your company. But you've got a business to run and little time for administrative tasks like meeting with an insurance agent.
That's why at biBERK, we make buying transportation insurance simple. You've got a few minutes at the end of your day? Just visit the biBERK website to get instant, self-service quotes for the policies you need. And if you have questions about what policies you should purchase or the specifics of a particular policy, we're here to answer them.
Once you've decided on coverages, you can buy policies online, too. And if you ever need to report a claim, you can also get that process started online.
In short, protecting a business has never been easier. Or more cost-effective. Your transportation business costs will be determined by several factors, of course, including the size of your company, the type of work you do, and others. But our customers typically are surprised to learn how much financial protection they get for very affordable annual premiums.
When you consider how much a court can award someone who sues you over even a minor incident, the value you get for your transportation insurance premiums is really remarkable.
Insurance for Transportation Businesses: Don't Wait to Obtain Coverage!
As noted above, commercial auto insurance is typically required by law, so you can't put anyone behind the wheel until you have a policy. But you shouldn't delay in getting other necessary coverage either. 
Picture yourself saying, "I'll look into general liability insurance in a couple of weeks when things slow down." Now, imagine one of your employees hits a delivery driver with a forklift while they wait for a signature. The driver suffers a serious leg injury, and sues you for $75,000 to cover their medical costs and other expenses, and this happens before you've secured coverage. 
That's a scenario that's all too possible. And for most business owners or decision-makers, it's all the motivation they need to take action to address their business risks with transportation insurance!
We hope you never suffer a loss. But the truth is that life can throw you a curveball at any moment. That's why we're ready to assist you—so that if you do experience the unexpected, you're covered.