How Much Liability Insurance do I Need? Insights on Commercial Insurance.
Commercial insurance, sometimes called business insurance, provides crucial financial protection for businesses. Liability insurance—one form of commercial insurance—is particularly important because any company can be sued by a customer or someone else who claims that the business caused some type of damage that affects them—physical injury, property damage, or financial harm. 
But business owners often wonder, "How much liability insurance do I need?" The answer is that the amount of liability insurance needed varies depending on multiple factors. However, some benchmarks are that our typical general liability policy is $1 million per occurrence and $2 million aggregate limit per policy year. For errors and omissions policies, $1 million per occurrence and $1 million per year is common. But it's possible that a claim can be higher than those limits, so we recommend also getting a quote for higher limits.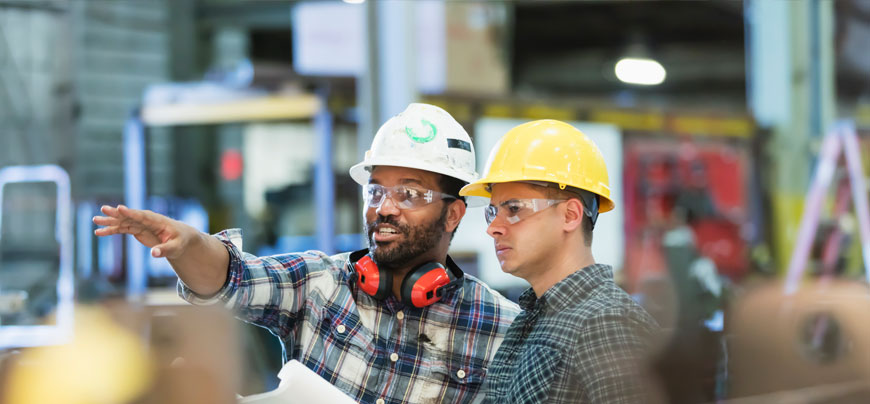 Many companies find it helpful to first ask, "What types of liability insurance do I need?" The policies most commonly purchased by small businesses include:
check

Workers' compensation insurance. This type of policy helps protect your business if an employee is hurt, contracts an illness, or dies as a result of an on-the-job incident. It is likely required for your business by the state in which you operate, and can cover medical costs, legal fees, and lost wages due to the injury.

check

General liability insurance. Also known as commercial liability insurance, this type of policy covers damages and legal costs associated with injury claims to customers and other people you don't employ, damage to other people's property that was caused by your business, and medical costs associated with these incidents. It also covers libel, slander, and copyright infringement. Plus, there are endorsements you can add to customize your policy, including cyber, hired and non-owned auto liability, employment-related practices liability, and employee benefits liability.

check

Business owners policy (BOP). Also called property & liability insurance, this is a policy that combines general liability insurance with coverage for business property. It includes protection for the building you own, space you lease, and any property needed to run your company. You also get coverage for things like business interruption. This can replace lost income, as well as cover other costs associated with getting your business operational again after suffering property damage—the use of a temporary location, for example. And, you can tailor your BOP with add-ons including cyber, hired and non-owned auto liability, employment-related practices liability, and employee benefits liability.

check

Professional liability insurance. Also referred to as errors and omissions (E&O) insurance, this type of insurance can protect you from the cost of damages and legal fees when someone claims your professional advice or service caused financial harm to them or their business. Coverage includes both mistakes on the part of your business (errors) and the failure to perform a service (omissions).

check

Commercial auto insurance. If your company owns or leases vehicles, this policy provides liability protection. It can cover your legal fees and the medical costs of others if your employee is at fault in an accident. It can cover the cost of damages even if the vehicle is used for personal activities outside of its primary business use.

check

Umbrella insurance. Every liability insurance policy has a maximum value that it will cover in the event of an incident. Umbrella insurance provides additional protection, covering costs that exceed the limit of another liability policy, subject to its own limit. Without it, your business may be responsible for anything over the limit of the primary liability policy.

check

Cyber insurance. This coverage can be purchased as an add-on to a general liability, professional liability, or BOP policy. It helps cover costs related to system hacks or data security breaches in which sensitive information has been stolen and fraud has occurred or there is a reasonable expectation that it might occur.
Once you determine what types of coverage you want, getting a quote on the different policies and limits you require and/or talking with one of our licensed insurance experts can help you understand exactly how much liability insurance you need.
What Does Small Business Insurance Cost?
Getting a fast, free, online quote is the best way to determine how much liability insurance for a small business is enough. At biBERK, we can help you figure out your small business insurance cost. A number of factors affect that cost including the type of policy, the state where your business is located, the kind of work you do, the size of your company and others.
It takes just a few minutes to get a self-service quote from biBERK. Or, if you have questions, we're happy to answer them.
Save Time and Money With Online Business Insurance
Taking advantage of online business insurance is a great way to get the coverage your business needs quickly and affordably. At biBERK, our goal is to take the hassles out of business insurance. Plus, we insure your company directly, without a middleman or insurance broker, so we can offer policies at up to 20% less than other insurance companies.
No matter how much liability insurance you need, you'll find that financial protection and peace of mind are very affordable through biBERK.