How Do I Increase Limits in Insurance?
Every small company needs business insurance, and every business insurance policy has a "limit", meaning how much it will pay for a covered incident. It's important that your limits in insurance coverage increase as your business risk increases—like when you hire more people, start working for a larger number of clients, or take on different types of work or new types of clients. 
When those types of changes occur, an important question you should ask is, "How do I increase my business insurance limits?" Why do you need to know this? It's because you want to have enough coverage so you aren't left with a large out-of-pocket expense if the unexpected happens.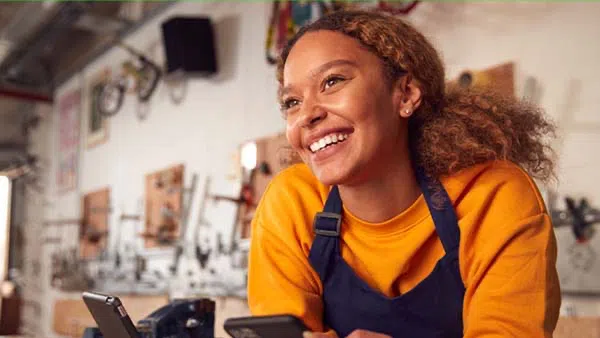 What Does Small Business Insurance Cost?
If you decide to purchase additional coverage from biBERK, you may wonder what the insurance will cost. That depends on factors like the type of insurance you buy, what type of work you do, what state you're in, any coverage limitations, and others. But you can get a fast, free, self-service quote from us online, and it only takes a few minutes.
Small Business Insurance Frequently Asked Questions
You can always contact our licensed insurance experts with questions. But answers to some of those we get asked most frequently are below for your convenience.
What types of insurance does biBERK offer?
We offer the types of coverages that small businesses need most: workers' compensation insurance, professional liability insurance (also called errors and omissions or E&O), general liability insurance, business owners policies (BOP—also called property & liability insurance), commercial auto insurance, and umbrella insurance. We can also provide cyber insurance as an add-on to a biBERK BOP, professional liability, or general liability policy and talk with you about any limits in insurance you need to keep in mind.
Does biBERK provide small business insurance in my state?
In most cases, yes. But it depends on the state you're in and the type of insurance you're looking for. Check out our coverage maps for details and any coverage limitations there might be. 
How long does it take to get small business insurance?
With biBERK, you can buy a policy online in as little as five minutes, with coverage beginning the next day in most instances. We can discuss all your requirements and whether there are any coverage limitations you need to consider.
What types of small business insurance do I need?
The best ways to determine your needs are to go through our self-service quote process or get in touch with one of our experts by email or phone. They can answer all your small business coverage questions and talk with you about setting your insurance limits.
Am I required to have business insurance?
Every company is different, but there are often business insurance requirements, such as from your state, the companies you do business with, or your landlord. Our experts can help you understand your needs.
biBERK Offers the Best Small Business Insurance
When it comes to protecting your company, we believe the best small business insurance provider is one that has:
check

A high customer satisfaction rating

check

Extensive insurance industry experience

check

Ample financial resources for paying claims

check

Great rates

check

An outstanding customer experience
biBERK is part of Warren Buffett's Berkshire Hathaway Insurance Group with millions of satisfied customers, more than 75 years of insurance experience, and billions in paid claims annually. 
In addition, we insure your company directly, without middlemen or insurance brokers. The result is that you can save up to 20% over other insurance companies. And, our purchase process is fast and intuitive, so you can get the coverage you need and return your attention to running their business.
Increasing Your Limits in Insurance With biBERK
Every insurance company has its own process for making changes like increasing small business insurance limits. At biBERK, our focus is on making sure you understand why you need to bump up your limits and ensuring that it's easy to have that update implemented. 
We find that the best way to do that is to get on the phone with you to talk about what's changed with your business so that you get more coverage, but only as much as you need. You can reach our licensed insurance experts at 1-844-472-0967. You can also contact us with questions at customerservice@biberk.com.
Very quickly, we can determine how your limits should be modified. We can also provide insight on whether different types of small business insurance coverage are needed based on how your company has grown or changed.