What Does a Certificate of Insurance Cost?
A Certificate of Insurance is a physical or electronic document that proves you have insurance. It provides important details about your policy that you, a client, a landlord or someone else might require. That includes:
The name of the insurance company
The named insured
Your coverage amounts and limits
The effective date of the policy
When buying small business insurance you may wonder, "What does a Certificate of Insurance cost?" 
With biBERK, the answer to that question is that a Certificate of Insurance (COI), which is also called a Certificate of Liability Insurance, costs policyholders nothing on top of the annual premium they're already paying for the coverage. We appreciate our customers, so we don't "nickel and dime" them. And we don't want a Certificate of Insurance cost to be something they need to consider at all when they're busy engaging with a new customer or signing a lease.
Plus, we make it easy to obtain the document you need. You can get a biBERK Certificate of Insurance online at any time. We know the 9-5 workday is a thing of the past for many people, and we don't want you to have to wait until the next business day to speak with a biBERK representative about a Certificate of Insurance.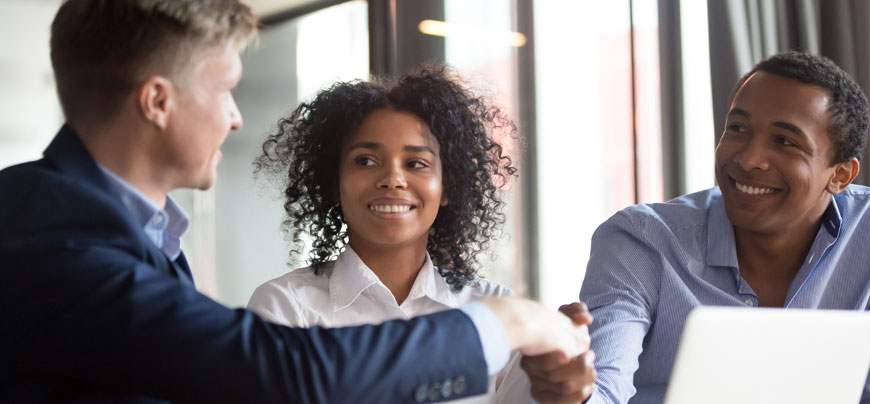 What Businesses Need a Certificate of Insurance?
It's common for owners to wonder what businesses need a Certificate of Insurance. It might be better to ask what businesses don't need a Certificate of insurance! At biBERK, we provide coverage for many types of small businesses in a wide variety of industries and, no doubt, all of them have had—or will have at some point—a need for a Certificate of Insurance. That includes:
Accounting and finance
Apartments and other buildings
Auto services and dealers
Cleaning and janitorial
Construction and contracting
Health care
Information technology
Lawn care and landscaping
Professionals and consultants
Restaurants and bars
Retailers and wholesalers
Transportation
Are Certificates of Insurance Available for all Insurance Types?
While it's more common to be asked for a Certificate of Insurance for certain types of policies like general liability insurance or errors and omissions insurance, it's possible to get a certificate for any type of policy. At biBERK, that means the seven types of small business insurance we offer:
General liability insurance. Also called commercial liability insurance, this type of policy covers damages and legal costs associated with injury claims from non-employees (clients, for example), medical expenses associated with these incidents, and damage to the property of others caused by your business. It also covers slander, libel, and copyright infringement.
Business owners policy (BOP). Also called a property & liability policy, a BOP combines general liability insurance with company property coverage. It can protect the building you own or space you lease, and other property you own, lease, or have in your care, custody, or control. It also covers business interruption and lost income that results from property damage, as well as costs you incur to resume business operations after suffering property damage, such as the use of a temporary location.
Workers' compensation insurance. This coverage is typically required by law for any business with employees. It provides benefits if your employees are injured, get sick, or die as a result of an incident on the job. It can help pay for medical costs, legal fees, and lost wages, and can also provide a death benefit to the person's family.
Errors and omissions insurance. This coverage can protect you from the cost of damages and legal fees if someone claims you made a mistake or failed to perform a service and as a result caused them financial harm. You may also hear this referred to as E&O insurance.
Commercial auto insurance. This type of policy protects vehicles owned or leased by a business. That includes covering liability associated with accidents caused by people driving those vehicles. It can provide payment for an incident even if the vehicle is used for personal activities outside of its primary business use.
Cyber insurance. You can purchase this type of insurance as an add-on to a BOP, general liability, or E&O policy. It helps cover costs related to incidents where a security breach or system hack has resulted in sensitive information being stolen and fraud has occurred or there is a reasonable expectation that it might occur.
Umbrella insurance. This policy covers costs that exceed the limit of another biBERK liability policy, up to its own limit, so that you're not responsible for paying the difference.
Certificate of Liability Insurance Cost? Zero. Value of Small Business Insurance? Priceless.
Your Certificate of Insurance cost as a biBERK customer is zero. But, of course, the value of the small business insurance policies your certificates represent is immeasurable. Not only do they provide financial protection, but they also help business owners sleep soundly at night, knowing that if something unexpected happens, it doesn't have to create an enormous financial burden for the company.