Engineering Insurance: How Small Business Insurance Protects Engineering Firms
Engineering work is complex and involves specialized skills and methods for completing tasks. Consequently, firms face unique expectations and financial risks. Then, of course, there are the general risks that all businesses face. So, it's important for engineering firms to assess their risks and get engineer business insurance to cover them.
There are six types of insurance that, as a group, we call engineering insurance. They are: professional liability insurance (also called errors and omissions insurance), general liability insurance, business owners policies (BOPs), workers' compensation insurance, commercial auto insurance, and umbrella insurance. Each protects engineering firms from different types of risk.
It's important to get all of the policies that are relevant to your business, since the cost of an incident that isn't covered by engineer insurance can be more than a small engineering firm can take on. Sadly, many small companies go out of business every year as a result of large financial burdens from lawsuits and other expenses they hadn't prepared for. However, by obtaining the right engineer insurance, you can avoid this scenario.
This article explains engineer insurance—what it is, what it costs, and what kind of real-world incidents it covers.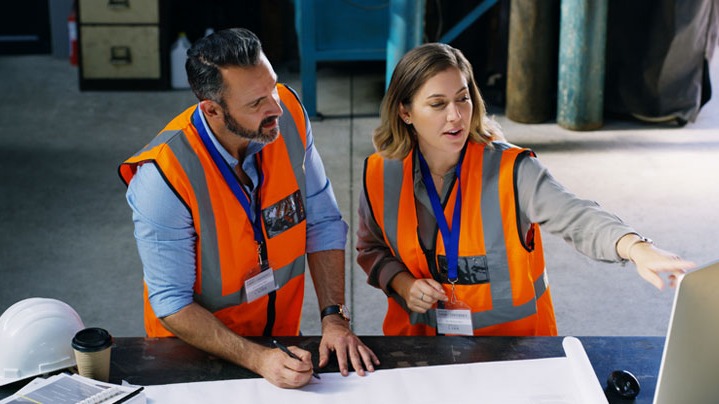 6 Types of Small Business Insurance for Engineers
At biBERK, we offer the six types of small business insurance for engineers below. You might require some or all of them, and your coverage can be customized to meet your specific needs.
Professional liability insurance. Also called errors and omissions insurance or E&O insurance, this type of insurance for professional engineers can protect you from the cost of damages and legal fees if someone claims you made a mistake—noting the wrong dimensions on a diagram, for example—or failed to perform a service, like neglecting to meet a plan submission deadline, and as a result caused them financial harm.
General liability insurance. Also called commercial liability insurance, this type of policy covers damages and legal costs associated with injury claims from non-employees (clients, for example), medical expenses associated with these incidents, and damage to the property of others caused by your business. An example might be that you're at a client's construction site and knock over an expensive piece of surveying equipment. Liability insurance for engineers can help in that type of scenario.
Business owners policy (BOP). Also called a property & liability policy, a BOP combines general liability insurance with company property coverage. It can protect the building you own or space you lease for your office, and other property you own, lease, or have in your care, custody, or control. If, for instance, a fire at your office destroys expensive engineering tools, your BOP can pay to replace them. It also covers business interruption and lost income that results from property damage, as well as costs you incur to resume business operations after an incident, such as the use of a temporary location.
Workers' compensation insurance. This insurance for professional engineers is typically required by law for any engineering firm or other business that has employees. It provides benefits if your employees are injured, get sick, or die as a result of an incident on the job. It can help pay for medical costs, legal fees, and lost wages. So, if one of your engineers is struck by falling debris at a job site, the cost of an urgent care visit can be covered. Workers' comp can also provide a death benefit to an employee's family.
Commercial auto insurance. This type of policy protects vehicles owned or leased by your business. That includes covering liability associated with accidents caused by people driving those vehicles. It can provide payment for an incident even if the vehicle is used for personal activities outside of its primary business use.
Umbrella insurance. This policy is sometimes called commercial umbrella insurance to distinguish it from a personal umbrella policy. It can address costs that exceed the limit of another biBERK liability policy that your engineering firm has in place, up to its own limit, so that you're not responsible for paying the difference.
What Are Some Examples of Engineering Insurance Claims?
Professional liability insurance for engineers (or engineering errors and omissions insurance) is critical for all engineering firms. Imagine that you design a bridge with a flaw that subsequently causes it to fail and people are injured. Your policy can cover what's called "contingent bodily injury and property damage," meaning that costs related to lawsuits over the bridge collapse can be paid. You may also be covered if you're a mechanical engineer, you design a product for a manufacturer, and that product causes harm to someone. 
Then there are things like slip-and-fall accidents, which happen every day. Say someone making a delivery to your office suffers a fall when the handrail on a stairway breaks. They might sue you for the cost of their medical care. Engineer Insurance like a general liability policy or a BOP can cover the costs associated with this type of incident. 
Commercial auto insurance provides important protection if your engineering firm owns or leases vehicles. Let's say you accidentally back into another vehicle in a parking lot and the owner sues you. Your commercial auto policy can cover the cost of that lawsuit and also can pay for repairs to your vehicle.
Engineering Insurance is Important
The real-world claims examples above are just a few of the kinds of incidents that can impact engineers and engineering firms. They're why engineer insurance is so vital. Fortunately, with engineering insurance from biBERK and a team of licensed insurance experts that's eager to assist you, you can be confident that your business is protected and keep your attention on delivering great work. 
What Does Engineer Insurance Cost?
Something that surprises many business owners about small business insurance for engineers is that the policies are very affordable—and even more so if you buy insurance from biBERK, since we sell directly to you and not through brokers so our policies can be up to 20% less than those from other providers.
Your engineer insurance cost will depend on factors like the size of your business, your claims history, and others. However, you can get fast, free, self-service engineer insurance quotes for the policies you need online whenever it's convenient for you. You can also purchase policies in as little as five minutes, manage them, and report claims on the biBERK website. And, of course, if you have questions, our licensed insurance experts are happy to assist you.