Does Your Business Need Notary Insurance?
As a notary, you have an important job and must execute your duties carefully. Make even a small mistake and a client might sue you. Then, of course, there are other, more general risks—the kind that every business faces, like the risk of a visitor being injured at your place of business.
Fortunately, there are business insurance policies that address those risks. General liability insurance, business owners policies (BOPs), workers' compensation insurance, errors and omissions insurance, commercial auto insurance, cyber insurance, and umbrella insurance are what we refer to collectively as notary insurance. Insurance for a notary public is crucial, as it protects you from the financial consequences of incidents that affect notaries around the country every day.
You must be sure to have all of the policies that apply to your business since the cost of one incident can be more than a notary can absorb. Sadly, many small businesses cease operations every year as a result of large financial burdens from lawsuits and other expenses they hadn't prepared for. By having professional notary insurance, you can avoid this scenario.
This article provides information and insights on notary insurance, including what it is, what it costs, and what kind of real-world incidents it covers.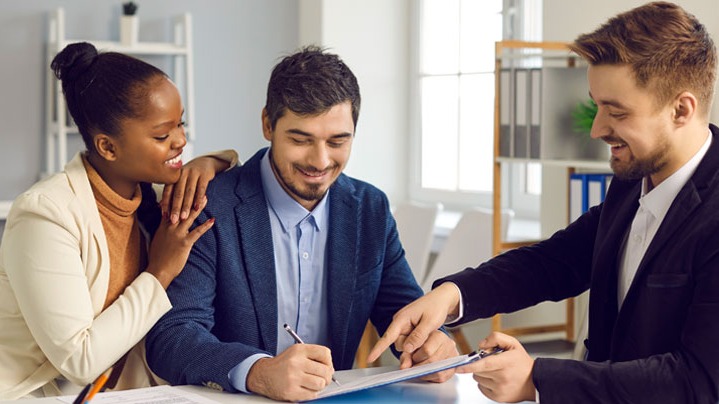 Who Needs Notary Insurance?
If your job is to officially verify the identity of people who sign important documents, you need notary insurance. So does anyone who serves as an official, impartial witness. Not sure if what you do meets either of these criteria? Contact us and we can talk with you more about your duties and whether you need notary insurance and the notary insurance cost you can expect.
Errors and omissions insurance. Also referred to as notary errors and omissions insurance, this coverage is different from notary bond insurance (also called notary bonding insurance). Notary bond insurance protects the public, while E&O insurance protects you. How much is E&O insurance for a notary? It's very affordable, and E&O insurance can cover the cost of damages and legal fees if someone claims you made a mistake or failed to perform a service and as a result they suffered financial harm. For example, if you use the wrong date when notarizing a document needed for a business transaction and consequently the transaction is delayed, you can be sued for resulting financial damages. Notary insurance will protect you from this type of claim.
General liability insurance. Also called commercial liability, this insurance covers damages and legal costs associated with injury claims from clients and other visitors, medical expenses associated with these incidents, and damage to the property of others caused by your business. Slip-and-fall-type injuries are a common example here—a delivery person slips on melted snow in the entryway of your office and breaks their arm. General liability insurance also covers slander, libel, and copyright infringement.
Business owners policy (BOP). Also called a property & liability policy, a BOP combines general liability insurance with company property coverage. It can protect the building you own or space you lease, and other property you own, lease, or have in your care, custody, or control. It also covers business interruption and lost income that results from property damage, as well as costs you incur to resume business operations after suffering property damage, such as the use of a temporary location. So, if a fire damages the office you operate out of and you have to rent other space while repairs are made, that cost can be covered.
Workers' compensation insurance. This coverage is typically required by law for any notary public business that has employees. It provides benefits if your employees are injured, get sick, or die as a result of an incident on the job. It can help pay for medical costs, legal fees, and lost wages, and can also provide a death benefit to the employee's family.
Commercial auto insurance. This type of policy is for vehicles owned or leased by your notary business. It covers liability resulting from accidents caused by people driving those vehicles. It can provide payment for an incident even if the vehicle is used for personal activities outside of its primary business use.
Cyber insurance. You can purchase this type of insurance as an add-on to a BOP, general liability, or E&O policy. It helps cover costs related to incidents where a security breach or system hack has resulted in sensitive information being illegally obtained and fraud has occurred or there is a reasonable expectation that it might occur. As a notary, you likely have access to sensitive information, so you should consider cyber insurance.
Umbrella insurance. This type of insurance, sometimes called commercial umbrella insurance, can cover costs that exceed the limit of another biBERK liability policy, up to its own limit. It keeps you from having to pay the amount that your liability policy won't cover.
How Much Notary E&O Insurance Does a Notary Need?
How much notary E&O insurance you need to protect your business depends on multiple factors. Our licensed insurance experts can talk with you to learn more about your risk profile. Then they can recommend coverage limits not only for your notary E&O insurance, but for any policy you purchase from biBERK. 
Be Sure Your Notary E&O Insurance Covers all Notary Acts

Notary E&O insurance from certain providers only covers some of the actions you take as a notary. Notary E&O insurance from biBERK covers all notary acts that you listed in your application with us. There are no hidden exclusions. That's important, since a coverage gap can be costly if someone sues you. 
Insurance for a Notary Public: Common Claims
Notary errors and omissions insurance can protect you if you make a mistake like failing to properly screen the signers of an important document and consequently are sued. Your notary E&O insurance can cover damages and also court costs.
If you have an office and, as mentioned above, someone is accidentally injured while visiting you, a general liability policy or a BOP can cover the person's medical expenses and any legal costs if you're found to be liable.
And an umbrella policy can kick in if the limit of an underlying biBERK liability policy that covers a particular incident is exceeded—up to the umbrella policy's limit. For example, if your limit on a particular liability policy is $150,000 and a court judgment against you plus legal fees totals $200,000, your umbrella can pay the $50,000 above the limit of the other policy.
Solid Small Business Insurance Coverage for a Notary Public is Important
The real-world claim examples above are just a few of the kinds of incidents that can impact a notary public. Fortunately, notary insurance can protect you so that you can focus on serving your clients. And when you buy notary insurance from biBERK, you've got our deep resources and insurance expertise behind you, which can make getting past an incident much easier and less stressful.
What Does Notary Insurance Cost?
Notary insurance policies are very affordable, particularly when purchased from biBERK since we can offer coverage at up to 20% less than many other providers thanks to our direct-to-you sales approach.
Your cost will depend on factors like the size of your business, your claims history, and others. However, you can get fast, free, self-service notary insurance quotes for the policies you need online whenever it's convenient for you. You can also purchase policies, manage them, and report claims on the biBERK website. And, of course, if you have questions, our licensed insurance experts are happy to assist you.