Important Considerations When Buying General Liability Insurance
General liability insurance is coverage that protects your business from the costs of lawsuits filed against it by customers, clients, and other third parties. Because it's common for companies to be sued, every business should learn about general liability insurance and consider purchasing a policy.
Unfortunately, many companies are forced out of business every year by financial burdens from lawsuits, including court-awarded damages, legal defense costs, etc. But those that have adequate general liability insurance typically can avoid that fate.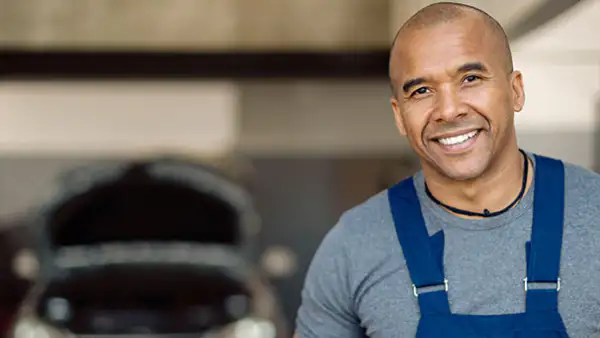 General Liability Insurance Coverage Explained
Before you buy business insurance, it's important to understand what it covers. This type of policy addresses four main types of risks:
Customer property damage. If you or your employee damages a customer's property, it's possible they'll sue you for the cost of repairs or replacement. For example, imagine you're a contractor and one of your workers accidentally starts a fire in a client's home that causes $200,000 in damage. A general liability policy with an adequate coverage limit can pay that cost.
Non-employee bodily injuries. The most common example of this type of coverage is a slip-and-fall accident. A customer at your place of business slips on a wet floor, falls, and breaks their arm. If they sue for the cost of their medical treatment and are successful, your general liability policy can cover related costs (like their medical expenses and your legal defense costs). Keep in mind that injuries to your employees would be covered under a workers' compensation insurance policy.
Product liability. If a product that your company makes or sells injures someone, and they file a lawsuit, your general liability policy can pay related legal and medical expenses.
Liable, slander, and copyright infringement. General liability insurance coverage can provide payment if your business is sued over claims that you disparaged another business, stole their advertising ideas, etc.
General liability insurance coverage may not be legally mandated, but landlords and companies you do business with might require it. 
General Liability Insurance for a Small Business: Do You Need It?
Every business is unique, but most can benefit from having general liability insurance. If you have questions about whether your company specifically needs a policy, our licensed insurance experts are happy to discuss your situation and provide a recommendation.
Generally speaking, it may be a good ideal to have general liability insurance if any of the following apply to your business:
check

You lease office space.

check

You have in-person interactions with clients or customers.

check

You do work on clients' property.

check

You use subcontractors.

check

You sell physical products to customers.

check

Companies with which you do business or government entities require you to have coverage.
What Does General Liability Insurance Cost?
We consider several factors in determining your general liability insurance rate, including the size of your company, your claims history, and others. You can find out what you'll pay by getting an instant, self-service general liability insurance quote online.
General liability insurance is very affordable, with a million dollars or more of coverage typically costing just hundreds annually. And because we sell insurance directly to you (meaning no broker or other third party is involved), we can offer rates that are as much as 20% less than other providers.
When you consider how costly lawsuits can be, a general liability policy is a cost-effective investment in your company's financial security.
How Long Does It Take to Obtain General Liability Coverage?
Another benefit of purchasing your general liability insurance policy online is that you can complete the transaction whenever it's convenient. No more traveling to an insurance agent's office or setting time aside to meet with them at your location.
After you complete your purchase, your coverage can be active as soon as the next day in most cases.
General Liability Coverage as Part of a Business Owners Policy
Many businesses get their general liability coverage as part of what's called a business owners policy (BOP). Also called property and liability insurance, a BOP provides general liability coverage and also covers your business property.
In addition, it can pay costs from business interruption due to a covered property loss, including expenses associated with continuing or resuming operations after suffering property damage. Ultimately, a BOP is a convenient way to protect your company from a variety of risks with one policy.
You Can Customize Your General Liability Insurance Policy With Endorsements
Endorsements are changes to a policy that enhance or modify the coverage. Some of the most common general liability insurance policy endorsements are:
check

Cyber coverage. A cyber liability add-on protects your business from the financial repercussions if someone breaches your digital defenses, steals sensitive information, and uses it to commit fraud or is likely to do so.

check

Hired and non-owned auto liability. This add-on coverage provides protection when you or an employee drives a vehicle not owned or leased by the company for work purposes, such as to make deliveries.

check

Employment-related practices liability. This coverage protects your business in the event of a claim or lawsuit related to inappropriate workplace behavior (wrongful termination, harassment, discrimination, etc.).

check

Employee benefits liability. This add-on provides coverage in scenarios involving errors or omissions in how you administer your employee benefits program. For example, it can protect you if you fail to add an employee to your medical insurance and the person is later denied coverage by the plan.

check

Contractors installation, tools & equipment. This coverage protects company property, tools, equipment, etc., while it's at a job site, in transit, temporarily in storage, or during installation.

check

Liquor liability. If you sell, serve, or furnish alcoholic beverages to customers, you should consider a liquor liability add-on to your general liability policy. It can provide coverage in situations where, for example, someone sues your business for serving a minor or a patron who's visibly intoxicated and subsequently causes a car accident.
Our general liability insurance experts can help you determine whether you need endorsements for your policy. 
Get General Liability Insurance From a Trusted Source
biBERK is a Berkshire Hathaway Insurance Group company. As an organization, we have over 75 years of insurance experience, millions of satisfied customers, and billions in paid claims annually. If you report a claim, you can be sure we'll review it promptly and pay for anything covered under the policy.