Finding Professional Insurance for Caterers
Insurance for caterers is a term used to describe a group of insurance policies that are important to food service businesses. Also known as insurance for caterers, food service insurance, or food liability insurance, these policies protect food service businesses from many types of risk, such as employee injuries, injuries to customers and other non-employees, plus liability from accidents in company-owned vehicles.
Ensuring you have the right level of insurance for your catering business will always depend on the type of service you offer, the size of your company, and how public-facing you are. Considering all these factors helps you get the most from your policy and ensures that you aren't paying for coverage you might not need.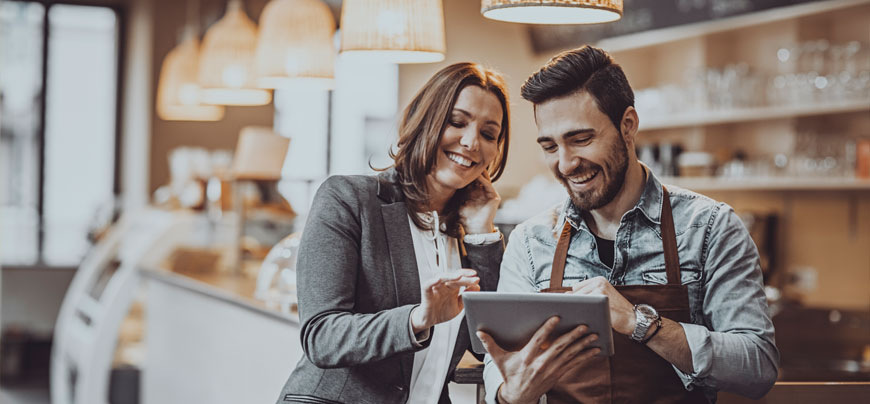 Catering Insurance Policies
biBERK provides six types of insurance for catering to protect food service businesses:
Workers' compensation insurance for caterers. This type of catering insurance coverage protects your business if an employee is hurt, contracts an illness, or dies as a result of an on-the-job incident. For example, if a cook suffers a severe burn while working in the kitchen, it can cover medical costs, legal fees, and lost wages due to the injury.
General liability insurance for caterers. This catering company insurance policy covers injuries to people you don't employ, damage to the property of others, slander, libel, and copyright infringement. If, for instance, your catering crew accidentally starts a fire that causes damage at a customer's house, this catering insurance policy could cover repair costs.
Business owners policy (BOP) for caterers. Also called property & liability insurance, a BOP combines general liability insurance with coverage for company property. It's a convenient way to get wide-ranging coverage in one policy. Damage to your catering equipment for example, can be covered by this type of caterers insurance.
Commercial auto insurance for caterers. This form of catering insurance covers business use of company-owned or leased vehicles, since personal auto insurance policies don't provide coverage in many work-related scenarios. For example, this policy can protect you if your employee is at fault in a vehicle accident while delivering food in a covered company delivery van, or if your food truck is damaged.
Umbrella insurance for caterers. Liability insurance policies all have a maximum amount they will pay. Umbrella insurance for a catering company can provide additional payment if that amount is exceeded for a covered risk. This insurance policy can kick in if, for example, the cost of an injury to your customer is more than your biBERK general liability policy will cover.
Cyber insurance for caterers. Purchased as an add-on to a general liability policy or BOP, this insurance covers costs associated with data security breaches in which fraud has occurred or is likely to occur. For example, this type of coverage can help caterers and food businesses if customer credit card information is stolen.
In addition, you can add what are called endorsements to catering company insurance policies. For example, both general liability policies and BOPs can have add-ons like hired and non-owned auto liability, employment-related practices liability, and employee benefits liability.
What Does Insurance for Catering Cost?
You can determine your food service insurance cost by getting free, self-service, online quotes for the policies you need. Your total insurance for catering company cost will depend on the types of policies you purchase and the amount of coverage you choose, as well as factors like the size of your business, where it's located, and your claims history. 

With biBERK, after getting your online insurance quote, you can purchase your caterer insurance policies online, as well. And if you have questions, our licensed insurance experts are happy to answer them.
Finding the Right Catering Company Insurance
Business coverage like catering company insurance forms an essential part of making sure your day-to-day operations are safe. Having adequate coverage also protects you financially and provides powerful peace of mind so you can focus on running your catering business.

Consequently, where you purchase your insurance is important. You want to work with a professional, reliable company that understands catering company insurance and has the financial resources to stand behind you if you need to make a claim. 

biBERK is part of Warren Buffett's Berkshire Hathaway Insurance Group with millions of satisfied customers, more than 75 years of insurance experience, and billions paid in claims annually. So, when you get your catering insurance from biBERK, you know you're working with a company you can count on.