Small Business Insurance Survey Reveals Risky Knowledge (and Coverage) Gaps
As important as insurance is for small businesses, it's not uncommon for busy company owners to be unsure about why they need it, where to get it, the fact that coverage can be tailored to their needs, etc. We know this from our interactions with customers and prospective customers all around the U.S.
However, we conducted a survey recently to get clarity about the knowledge gaps decision-makers have about small business insurance. The results were enlightening.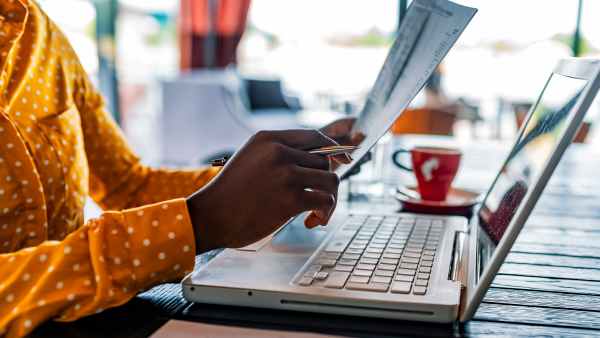 Interesting Contradictions in the Data
One notable observation from our small business insurance survey is that business decision makers, who are pulled in many directions at once, often know what they should do regarding their insurance but don't take the necessary actions promptly.
"In many ways, the survey confirmed our beliefs about small businesses and insurance coverage, but there were also some interesting contradictions in the data," says biBERK President Peter Shelley.
He points out that nearly 90% of respondents indicated having business insurance is very important or somewhat important, but more than 18% admitted they don't review their policies annually. In addition, nearly 57% have not increased their limits recently, which is troubling with today's high inflation rates.
"Some of the numbers are concerning, because the value of company assets and the amounts awarded in lawsuits increase over time. If a loss or liability judgment exceeds a policy's limit, the difference comes out of the company's revenue or savings," he added. "Few small businesses can afford to pay potentially many thousands of dollars out of pocket due to inadequate business insurance."
Survey Results
Below are the 10 critical questions our survey asked along with respondent answers:
Are you aware that you can purchase business insurance online?
Yes: 89%
No: 11%
Did you know that personal insurance typically doesn't cover business claims?
Yes: 89%
No: 11%
Do you review your business insurance policies annually?
Yes: 82%
No: 18%
If you don't review your business insurance policies annually, why not?
The most common answers included the respondent not knowing they should take that action and assuming the provider would do it for them.
Have you increased the limits on any of your business insurance policies or purchased new policies in the last five years?
Yes: 43%
No: 57%
If you have increased the limits or purchased new business insurance policies in the last five years, why did you do so?
The two most common answers were that the respondent's business had grown or acquired new assets or that coverage was required by clients.
Have you suffered a loss in the last five years for which you didn't have business insurance coverage?
Yes: 10%
No: 90%
Has your business changed significantly in the last 5 years in terms of revenue, headcount, or type of work you do?
Yes: 43%
No: 57%
Did you know that business insurance policies can be tailored to your needs and budget, including premiums and deductibles?
Yes: 68%
No: 32%
On a scale of 1 to 5, how important is it to you to have adequate business insurance?
Very Important: 85%
Somewhat Important: 5%
Important: 8%
Not Very Important: 0%
Not Important: 2%
"Overall, our takeaway from the survey is that while many business owners understand the importance of adequate insurance and seem to be proactively addressing their financial protection, significant knowledge gaps remain. Unfortunately, that can translate to costly coverage gaps," Shelley cautions.
The survey also highlighted the importance of biBERK continuing to teach business owners about insurance, including through helpful articles on our website, conversations with our friendly and knowledgeable licensed insurance experts, and the ability to get instant, self-service policy quotes.