How Accounting Insurance Can Protect Your Firm
Helping individuals and businesses manage their money is work that comes with tremendous responsibility and significant risk. For example, one small mistake can be grounds for an expensive lawsuit. Or a simple slip-and-fall accident for a client visiting your office can cause an injury that leaves you liable for the person's medical bills, lost wages, etc.
The good news is that these and other costs associated with lawsuits and losses don't have to come out of your pocket if you have accounting insurance.
Here's another increasingly common scenario. Your clients provide you sensitive information about themselves (like their Social Security numbers) that you use to complete forms on their behalf. One night, a hacker gains access to your network and steals information on hundreds of individuals. That person's actions leave you with a large expense for notifying affected parties, providing them with access to a credit monitoring service, researching the security breach, etc. Fortunately, these costs can be covered by cyber insurance.
As someone in the accounting or financial services business, you are probably aware that the financial burdens from lawsuits and losses frequently become more than a small business can bear. That's why it's critical that you get coverage for the various risks you face without delay.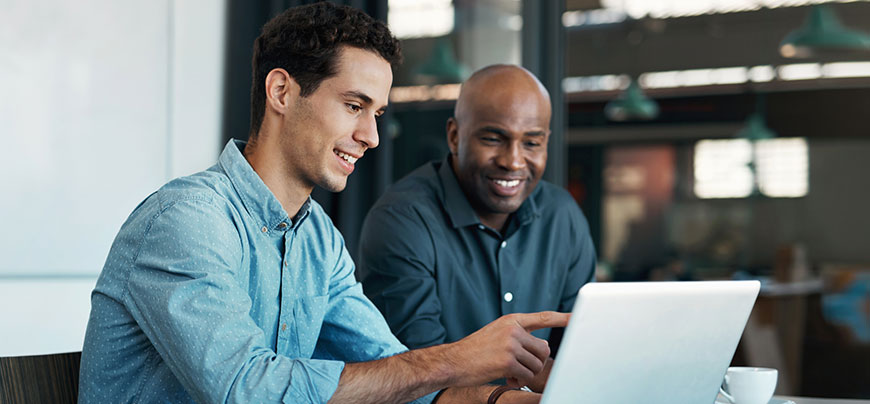 Do You Need Accountant's Insurance? 
Terms like "accountant's insurance" and "CPA insurance" (or certified public accountant insurance) are shorthand for coverages needed by an array of professions in the area of accounting, finance, taxes, etc., including:
Accountants
Financial advisors
Tax advisors
Actuaries
Tax preparers
Payroll accountants
Financial managers
Auditors
Bookkeepers
Capital accountants
Tax consultants
Chartered accountants
Comptroller/financial controllers
Financial analysts
Budget analysts
Accounting clerks
Financial brokers
Bankers
Certified financial planners
Forensic accountants
Registered investment advisors
Cost accountants
Statutory auditors
Tax accountants
Bottom line: If your firm deals with the money or wealth of others in any way, you need business insurance.
6 Important Types of Accounting Insurance
Maybe you call it accountancy insurance or CPA insurance. But whatever term you use, insurance for accountants and similar professionals is a type of business coverage. There are several policies that an accounting or financial services firm might need. Each addresses different kinds of risk.
For instance, a professional liability policy (also called errors and omission or E&O insurance) could protect you in a situation where your failure to provide a tax document in a timely manner causes your client to suffer financial damages and they sue you. And workers' compensation insurance is vital in a situation where, for example, one of your firm's employees injures their back while lifting a heavy box of office supplies and they need medical treatment and time away from work to recuperate.
The policies you need will vary based on your type of business and other factors, but all firms can benefit from one or more of these types of accounting insurance:
check

Professional Liability Insurance. This coverage can protect you if you make a mistake in the services provided to your clients, like a faulty calculation, and they allege it caused them a financial loss. Professional liability insurance for accountants and other financial professionals is crucial for anyone in this field.  

check

Workers' Compensation Insurance. Most states require this insurance for any company with employees. It helps protect your firm if a worker is injured, contracts an illness, or dies due to an incident on the job. It can cover medical costs, legal fees, and lost wages due to the injury.

check

General Liability Insurance. This type of policy covers several risks, including injuries to clients and other people you don't employ at your business location and damage to other people's property caused by your employees. It can also pay costs related to libel, slander, and copyright infringement. Plus, you can add endorsements to customize your policy, including cyber, hired and non-owned auto liability, employment-related practices liability, and employee benefits liability. 

check

Business Owners Policy. This is also called property & liability insurance. A business owners policy (BOP) combines general liability insurance with protection for the property you need to operate your accounting or financial services business—the space you rent or own, your computers, etc. It can also pay for lost income due to a covered event. As you can with a general liability policy, you can tailor your BOP with add-ons, including cyber, hired and non-owned auto liability, employment-related practices liability, and employee benefits liability. 

check

Umbrella Insurance. Every liability insurance policy has a maximum it will pay in the event of an incident, with your business being responsible for any amount over that figure. Umbrella insurance adds another layer of protection, potentially covering costs that exceed the limit of another biBERK liability policy up to its own limit.  

check

Cyber Insurance. You can purchase this coverage as an add-on to a professional liability policy,  general liability policy, or BOP. It helps cover costs related to system hacks or data security breaches where sensitive data, like customer Social Security numbers, has been stolen and fraud has occurred or there is a reasonable expectation that it might happen.
You can get additional information about each of these policies on our website. And if you have questions about them, our licensed insurance professionals are always happy to answer them. That includes helping you determine what accounting insurance policies are appropriate for your firm. 
Financial professionals often start their research on our website, learning about insurance types when it's convenient for them. Then, if they have questions about the specifics of a particular policy or need help making a purchase, they reach out to us for clarification or assistance.
What Does Accountant's Insurance Cost?
The premiums for business insurance policies vary based on several factors: the type of coverage, the size of your firm, your claims history, and others. But you can quickly determine what you'll pay with instant, accountant's insurance quotes.
You'll find you can typically get hundreds of thousands of dollars in coverage for as little as a few hundred dollars per year. And because biBERK sells directly to you with no brokers or other intermediaries, you can save up to 20% over other accounting insurance providers.
Just as importantly, we're part of the Berkshire Hathaway Insurance Group. That means we have the financial resources to pay approved claims fully and promptly. In addition, as a company, we've proven over several decades that we'll be there for policyholders should they be sued or suffer property damage. With so many companies offering business insurance, trustworthiness and reliability are important differentiators.
Get Accounting Insurance the Easy Way
Our focus as a leading provider of accounting insurance is making it easy for busy professionals like you to get the reassuring financial protection you need. That's why we enable you to purchase policies directly from our website, with coverage active as soon as the next day in most cases. You can also manage your policies and report claims online for maximum convenience.
You've got tasks to complete and clients to serve. Once you've taken a few minutes to purchase business insurance policies from biBERK, you can turn your attention back to your to-do list or your next meeting. You can also sleep better at night, knowing we're here for you with solid financial protection should you ever be sued.
Check out our accounting insurance policies and get covered!