Printing and Publishing Insurance
Ensure your printing shop is properly and fully covered.
Protect Your Business With Printers Insurance
From copying errors, to missed deadlines, to customer injuries, printing and copying businesses have to be prepared for the potential financial impact from a wide range of risks. At biBERK, we provide tailored printers insurance coverage at savings of up to 20%. Whether you need workers' compensation, general liability, a business owners policy or BOP (sometimes called property & liability insurance), commercial auto, umbrella, or cyber insurance, just complete a simple form online or speak with our licensed insurance experts to get a fast, free quote. Plus, with biBERK, you can purchase a policy, manage it, and report claims online for ultimate convenience.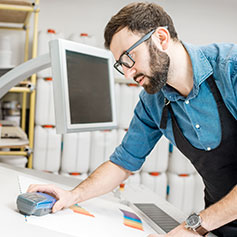 Who Needs Printing and Publishing Insurance?
Print and copy shops face many risks, so you need different types of publishing insurance from a trusted source. Equipment breakdown coverage can help minimize downtime. Employee injury is always possible, so workers' comp is crucial. Incidents like accidental fires, equipment theft or damage, and visitor slip-and-fall injuries can all be covered by a BOP. A commercial auto policy is important as you drive to meet with clients or deliver materials. Many client engagements require a Certificate of Insurance, which is available online as soon as you purchase printers insurance from us. 
Any Printing Company Needs Printers Insurance, Including:
Copying companies
Duplication companies
Graphics printers
Photocopying companies
Print services companies
Print shops
Printing companies
Printing houses
Printing plants
Printing press operations
Reproduction companies
Screen printing
What are the Different Types of Printers Insurance?
At biBERK, we offer six different types of printers insurance for small business owners like you. Depending on the location of your business and other factors, certain types might be better for you than others.
Why biBERK for Publishing Insurance?
We're the experts when it comes to small business insurance.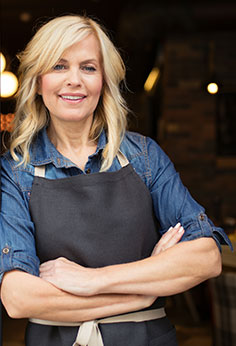 Save Time
Get a quote entirely online or speak with one of our insurance experts right away for help getting a quote, buying a policy, or answering any questions you may have.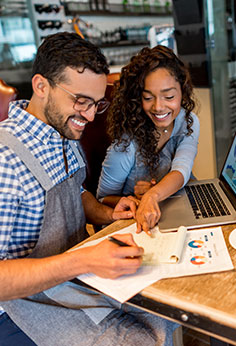 Save Money
We insure your small business directly, without a middleman or insurance broker, so we pass that savings along to you—up to 20% less than policies with other insurance companies.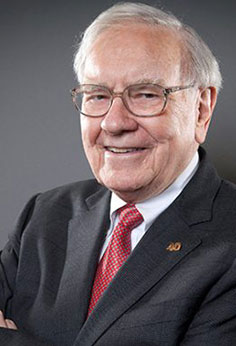 Experienced
We're part of Warren Buffett's Berkshire Hathaway Insurance Group with millions of satisfied customers, more than 75 years of insurance experience, and $38 billion in paid claims in 2020.
What's the Cost of the Insurance Publishing Companies Need?
Your cost for the different policies you select is calculated based on a number of factors. These include your location, business size, and claims history. You can get fast quotes for the insurance publishing companies need online.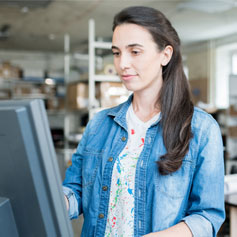 Frequently Asked Questions About Small Business Insurance
Am I required to have small business insurance?

keyboard_arrow_down

---

By law in most states, you must have workers' comp insurance if you have employees. If your business owns or leases vehicles, then by law you must carry commercial auto liability insurance at set limits. Many other types of insurance are required to get contracts, with a few niche industries having coverages required by law.

How long does it take to get small business insurance?

keyboard_arrow_down

---

Getting a business insurance quote and then paying for one or more policies is fast and easy. It can take as little as five minutes. Your coverage is instant once you complete the process, and you can obtain a Certificate of Insurance (COI) immediately.

Does biBERK offer small business insurance in my state?

keyboard_arrow_down

---

While we offer business insurance in all 50 states, the answer regarding specific coverages depends on the type of insurance and the state. Our coverage maps are a quick and easy way to see if we can provide you with a particular type of policy. 
Get a Quote Today
See why biBERK is easier and more convenient for printers insurance when you obtain your free quote online.