What is Equipment Breakdown/Boiler and Machinery Insurance on a Business Owners Policy?
The insurance known as equipment breakdown coverage or boiler and machinery insurance coverage is what's called an endorsement, add-on, or rider. It extends the coverage of a business owners policy or BOP. Also called property & liability insurance, a BOP is a simplified approach to small business insurance that combines general liability and commercial property insurance.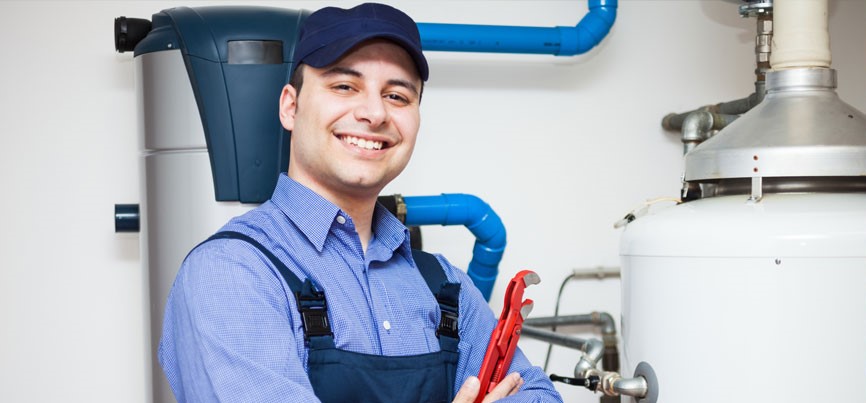 Together, these two types of insurance can cover a wide range of claims, including:
Customer property damage.An example might be that your employee accidentally causes a fire in a customer's building that you're working in, resulting in the need for costly repairs.
Non-employee bodily injury.If, for instance, a customer is injured in a slip-and-fall accident at your place of business, general liability insurance can cover their medical expenses and also legal costs and damages.
Product liability.If products developed or sold by your business injure people or damage property, this coverage can pay legal expenses associated with lawsuits, and medical expenses if an injury occurs.
Libel, slander, and copyright infringement.This coverage can pay for lawsuit expenses from situations where you are accused of disparaging another business in writing or verbally, or infringing on copyrighted works.
Your company's building or leased space.This aspect of the policy provides protection for the building you own or even a building where you are required to provide insurance coverage as part of the lease.
Contents of your building.This coverage protects items in your building like your inventory, equipment, or tools, as well as other people's property in your care, custody, or control if it is stolen or damaged by events like fire or other covered causes of loss.
Business income.If your operations are disrupted as a result of property damage, you may be covered for expenses associated with resuming business. This may include covering net income, payroll costs, and even temporary business relocation that's necessary because of the damage.
What Does Boiler and Machinery Insurance Cover?
With that as background, now we can answer the question of what is equipment breakdown/boiler & machinery insurance coverage? It provides payment for physical damage to covered property as a result of the unexpected breakdown of electrical systems, air conditioning and refrigeration systems, mechanical equipment, boilers and pressure vessels, and computers due to some type of accident like a component bursting, electrical arcing, explosion, etc. It does not cover items that stop working simply because they are old.
Equipment breakdown/boiler & machinery can pay for repairs or replacement, lost income while equipment is unusable, costs related to the time and labor required to make repairs, and the cost of food spoilage.
So, imagine that an air conditioner breaks down in the heat of summer and repairing it will take weeks due to some complication. In that scenario, you might need to temporarily relocate your operations. If so, equipment breakdown coverage may pay the associated costs. 
Who Needs an Equipment Breakdown/Boiler and Machinery Insurance Add-On to Their Property and Liability Insurance?
Any business that has a physical, non-home location can benefit from property and liability insurance and other coverage. Equipment breakdown/boiler & machinery add-on insurance provides added security. 
For example, if you own a sandwich shop and the power goes out due to a power surge, your business can be harmed in many ways. It may cause your website to go down, which means people can't place orders online. Also, appliances in your kitchen can't function, so you can't prepare food. And your refrigerator won't be able to keep perishable foods cold for long, so you may lose that inventory. 
Without equipment breakdown/boiler & machinery coverage, one breakdown can create a large financial burden. Unfortunately, these types of major expenses are more than a business can bear in many instances. 
What Does a BOP With This Type of Added Equipment Insurance Cost?
Multiple factors go into calculating the cost of a business owners policy and any add-ons like this kind of boiler and machinery insurance. These include your location, business size, and claims history. However, you can get a fast, free online quote to determine your boiler and machinery insurance cost.
You can also buy a BOP and add-ons online, and your coverage takes effect promptly on the effective date chosen when you make the purchase. Plus, you have instant access to a Certificate of Insurance (COI). 
Other Small Business Insurance Add-Ons
Equipment breakdown/boiler and machinery add-on insurance is just one type of add-on for a business owners policy. Others include:
Employment-related practices liability.This endorsement protects your business in case of a claim or lawsuit related to inappropriate workplace behavior (e.g., wrongful termination, harassment, or discrimination).
Employee benefits liability.This add-on provides coverage in the event of mistakes in how you administer your employee benefits program, like failing to add an employee to your medical insurance, which results in the person being denied coverage for a claim later.
Contractors installation, tools & equipment.This endorsement covers business property, tools, and equipment while at a job site, in transit, temporarily in storage, or during installation.
Cyber liability. This added insurance protects your business in the event of an incident like a data breach regarding private customer or employee information. It can also provide coverage for regulatory action defense if a government agency requires you to appear in court.
Does It Matter Which Small Business Insurance Provider I Use?
Yes, where you get your small business insurance is important. For one thing, you want to keep your insurance costs as low as possible while maintaining adequate coverage. At biBERK, we don't use middlemen or brokers. As a result, we're able to provide insurance directly to you for up to 20% less than other insurance companies.
The company behind your small business insurance and add-ons like equipment breakdown/boiler & machinery matters as well. biBERK is part of Warren Buffett's Berkshire Hathaway Insurance Group with millions of satisfied customers, more than 75 years of insurance experience, and $38 billion in paid claims in 2020. So, we're a company with the expertise and financial resources businesses can rely on.
Our goal at biBERK is to make business insurance simple. And the good news for our customers is that we make it affordable at the same time.
Business Owners Policy Frequently Asked Questions (FAQs)
Our licensed insurance experts are here to help if you need assistance. However, below are some of the business owners policy questions we're asked most frequently.
What types of businesses need BOP coverage?
Just about any kind of small business can benefit from BOP coverage. In particular, if your business owns or leases property, a BOP policy can be especially important since it combines commercial property insurance and general liability insurance.
How much liability insurance do I need?
The amount of property and liability insurance needed varies. Our insurance experts can help you determine the right coverage for your business.
Does biBERK offer business owners policies in my state?
We provide BOP coverage in many states. Check out our coverage map for details.