What is Employment Practices Liability Insurance (EPLI)?
Company owners face many challenges in running a successful business. One of them is creating and maintaining an environment where each employee believes the company and their fellow employees are treating them fairly.
That goal is challenging because "fairness" is very subjective. For example, what one employee sees as a well-deserved promotion another person may view as demonstrating favoritism. Or, people may have different views about a particular disciplinary action—some feeling it is appropriate and others believing it's discriminatory.
These opinions affect employee morale and can also cause a worker to file a lawsuit against the company. And whether the case has merit or not, the organization must address it and all the associated expenses.
That's why businesses should consider what's called employment practices liability insurance (EPLI), which can be added to a business owners policy (BOP) or a general liability insurance policy. Also called employment-related practices liability (ERPL) insurance, this coverage protects companies from claims of discrimination, wrongful termination, failure to promote, and more.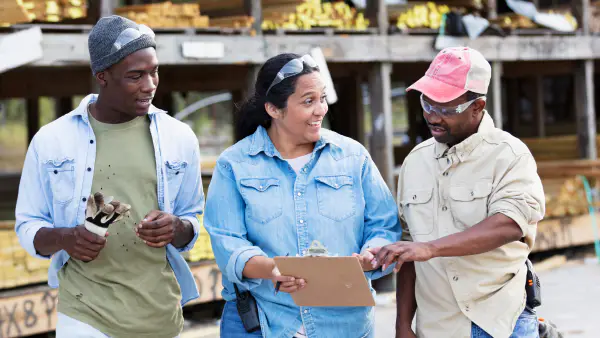 EPLI: Insurance That's Vital to Small Businesses
Every business must prepare for lawsuits from employees. However, EPLI is especially important for small businesses.
Larger organizations tend to have human resources (HR) departments that often can address personnel issues before they reach the point where a worker sues the company. Big companies may also have internal legal resources that position them to defend themselves in lawsuits successfully.
On the other hand, small businesses tend not to have those resources. As a result, they may be more likely to be sued. And with jury awards or settlements frequently amounting to hundreds of thousands of dollars, failure to have employment practices liability coverage can leave a company having to pay a considerable out-of-pocket expense.
A court decision can result in an unbearable financial burden for many businesses. Unfortunately, it's not uncommon for companies to have to close their doors due to this type of financial strain.
Broad Coverage From Employment Practices Liability Insurance
Employment practices liability insurance policies can cover many types of claims, including those related to:
check

Racial discrimination. An employee is treated differently in the workplace due to their racial or ethnic origin, skin color, or other factors not related to their work performance.

check

Sexual harassment. An employee experiences unwelcome and inappropriate comments or advances that are sexual in nature.

check

Age discrimination. An employee's age is a factor in how the company treats them.

check

Unequal compensation. The company pays employees with similar backgrounds differently.

check

Disability discrimination. An employee is treated differently because of a disability.

check

Sexual discrimination. An employee is at a disadvantage because of their sex or gender.
Contact a licensed biBERK insurance expert with questions about employment practice liability insurance claims, including the types of behaviors or interactions that can lead to claims. They can provide more details and examples of where employment practices liability coverage applies.
Tips for Avoiding Employment Practices Liability Issues
You can't control how employees feel about how your company treats them. However, you can take steps to minimize your employment practices liability risk, including: 
Develop a clear and informative employment application. For example, the application should state that employment offered is "at will," meaning the company has the right to terminate it at any time for any reason. You also shouldn't ask for dates that enable you to estimate an applicant's age—like their high school graduation date. 
Hire good people. Candidates who have demonstrated in their previous employment that they follow the rules are good communicators, and respect their coworkers and employers may be more likely to settle disputes without filing lawsuits.
Create and maintain an employee handbook. You must document your hiring practices, workplace policies, and procedures, processes for filing and investigating complaints, etc. The more thorough this document is, the less likely it is that you will encounter scenarios that it doesn't cover.
Document job descriptions. You must have a written job description for every role at your company. It should include details about the skills required for the position and all job responsibilities. Be thorough in documenting the position. Too often, employers list a few duties and then finish with "Other duties as assigned" to make writing a description easier, but that approach introduces unhelpful ambiguity. 
Conduct performance reviews. Employees may not enjoy this process, but it helps the company and its managers provide feedback and guidance to workers. The review also serves as a written record of any past disciplinary issues or actions.
Maintain an "open door" policy. Employees who know they can initiate difficult conversations with their peers or management without fear of negative consequences tend to be more likely to talk through problems rather than litigating them.
Document disputes. If issues arise, take detailed notes about when and how they are reported, actions are taken to address them, etc. Facts and statements that seem inconsequential at the time of an incident may prove to be very important later.
Adopt a zero-tolerance policy regarding company rule violations. Any infraction should result in a review of the incident and the defined consequences. "Letting someone off" with a warning because you view their actions as a minor infraction can be held against you later.
Ensure You Have Adequate Employment-Related Practices Liability Coverage
It's vital that you purchase employment-related practices liability coverage to add to your BOP or general liability policy. However, it's just as important to review your coverage periodically and talk with a biBERK representative if needed to confirm that you have the right amount of coverage.
The last thing you want is to be sued, experience relief because you have ERPL coverage, and then learn that you don't have enough protection. That means you'll have a potentially significant out-of-pocket expense when you thought you were fully covered.
Your biBERK rep is an excellent resource for your company. They can review all your coverage and provide recommendations about increasing—or decreasing—coverage as your business grows or changes.