Understanding Employee Benefits Liability Insurance
Employees rely on the benefits you provide them—health insurance, for example. They need to know that the coverage will be there for them when they need it. They also need to be confident it will provide the degree of protection you and your insurance company have described. That means there's tremendous pressure on your company to administer and manage your benefits correctly. This is when having a policy like employee benefits liability can work for you.
Fail to submit a form that activates an employee's coverage, for example, and there can be serious consequences. If they attempt to report a claim and discover the insurance company won't cover it, they may sue you for costs caused by your mistake. 
Anyone who's managed benefits understands that it's no simple task. Whether you have one employee or dozens, it's easy to miss a deadline, fill out a form incorrectly, etc., when you're also dealing with countless other business challenges vying for your attention.
That's why we offer employee benefits liability insurance (also known as EBL insurance) as an add-on to a general liability or business owners policy. Employee benefits liability coverage is vital for any company that provides benefits.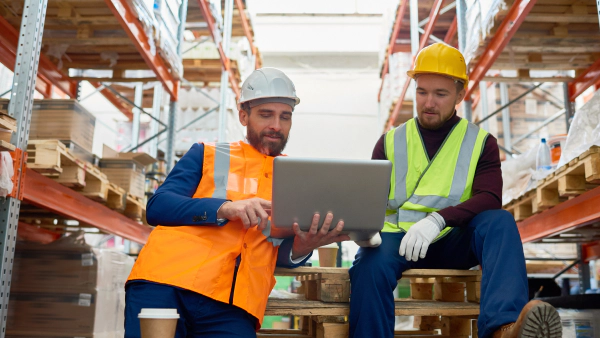 What is Employee Benefits Liability Coverage?
So, what is employee benefits liability coverage and how can it help provide assurance to a business?
If your business offers benefits to employees, you're required to do so in a way that doesn't cause them financial harm. That means you have to take the appropriate actions to get them the coverage they signed up for, that their claim costs are covered as described in the policy terms, etc. 
If you fail in our obligations and your mistake causes an employee to suffer financial damages, a court may find you liable for those costs. So, having a policy like employee benefits liability coverage can help protect your business.
This type of policy can address mistakes your business makes. You may hear insurers and others refer to employee benefit liability coverage as a type of errors and omissions insurance—errors being things you do incorrectly and omissions being actions you fail to take. 
Employee Benefits Liability Insurance Claim Example
How might an employee benefits liability insurance claim arise? Imagine that you've just hired a new employee. As a standard part of your onboarding process, you sign employees up to participate in your company health insurance plan if they elect to receive that coverage. In this instance, they want the insurance. You fill out the required forms but fail to submit them—meaning they don't have coverage.
Later, the employee is involved in an accident while riding their bike and breaks their arm. When they arrive at the hospital for treatment, the receptionist tells them that the health insurance company says it has no record of them being a plan participant. 
The employee has no choice but to pay for their treatment themself. The cost of X-rays, setting the broken bone, pain medication, etc., is well over $10,000. The employee subsequently sues your company for the total, and the court finds you liable. Your mistake meant that the employee who thought they were covered did not, in fact, have health insurance. That's why employee benefits liability is essential.
EBL Insurance Covers a Wide Range of Benefits
The employee benefits liability coverage claim example above is just one scenario where this type of coverage can protect your business. Employee benefits insurance (sometimes referred to as EBL insurance) can also cover other benefits your company might offer, like:
check

Life insurance

check

Retirement plans

check

Dental insurance

check

Profit-sharing plans

check

Paid time off benefits

check

Maternity leave
It's important to understand that mistakes your business makes in administering these and other benefit programs typically are not covered by other small business insurance. For example, a general liability policy that doesn't specifically have EBL coverage won't protect you from benefits-related liability.
Getting Protection from Employee Benefits Liability is Simple
Employee benefits liability insurance provides crucial protection from errors that are, frankly, easy to make. One minor error on an enrollment form can delay the start of coverage or cause an employee not to have coverage at all. 
Fortunately, it's simple to add employee benefits liability coverage to your biBERK general liability policy or BOP. All you have to do is indicate when purchasing your policy that you want the add-on insurance. If you already have general liability or BOP coverage from biBERK, just contact a biBERK representative.
They can tell you what the added EBL insurance coverage will cost, what it will cover, and how to obtain it. Then, going forward, your insurance can cover any errors or omissions you make in administering your benefits program.
Of course, you've got to take action to get the add-on insurance before you make a mistake that leads to a lawsuit. But once you have the protection in place, you can focus on business matters without being concerned that a benefits-related error will create a significant financial burden. Sadly, this type of liability can result in monetary damages large enough to force a company out of business.
Where You Purchase Your Employee Benefits Liability Insurance is Important
You don't want your employees to discover that an offered benefit isn't, in fact, available to them. Similarly, you don't want to turn to your small business insurance company and discover that they can't or won't back you up when an employee sues you. 
That's why you must do your research before choosing an insurance provider. And not just for your general liability policy or BOP and the add-on employee benefits liability insurance. You've got to protect your business from all types of liability. That includes the use of company-owned or leased vehicles, your providing of professional advice or services, etc. 
Your small business insurance company should have a history of providing excellent insurance products backed by outstanding service. It should also have ample financial resources to pay claims. biBERK is part of the Berkshire Hathaway Insurance Group and meets all of those critical requirements.
Contact us online for a quote or talk to one of our friendly licensed insurance experts on the phone. We're always happy to answer any questions you might have concerning employee benefits liability insurance.