out of 5 customer review rating and 200,000+ policies sold.
Protect Your Law Practice
From malpractice accusations to data breaches to client slip-and-fall accidents, law practices have to be prepared for the potential financial impact from a wide range of risks.
At biBERK, we provide tailored business insurance coverage at savings of up to 20%. Whether you need workers' compensation, professional liability (E&O), general liability, business owners, umbrella, or cyber insurance, just complete a simple form online or speak with our licensed insurance experts to get a fast, free quote. Plus, with biBERK, you can purchase a policy, manage it, and submit claims online for ultimate convenience.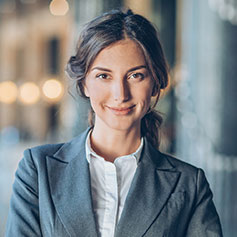 Who Needs Legal Malpractice Insurance and Other Coverage?
Law practices face many risks. Employee injury is always possible, and workers' comp is state-mandated for many businesses, so that coverage is important. Accidental fires and computer theft or damage should be covered by a business owners policy. Professional liability (E&O) insurance, also known as errors and omissions insurance, protects you if you provide advice to clients. Many client interactions require a Certificate of Insurance, which is available online as soon as you purchase a policy from us.
Any Business or Individual That Offers Legal Advice Needs Attorney Malpractice Insurance, Including:
Attorneys
Defense Lawyers
Law firms
Law practices
Lawyers
Legal counsel
Legal practices
Legal representatives
Prosecutors
What are the Different Types of Malpractice Insurance for Lawyers and Other Coverage?
At biBERK, we offer seven different types of insurance for small business owners like you. Depending on the location of your business and other factors, certain types might be better for you than others.
Workers' Compensation Insurance
This insurance helps protect your business if an employee is injured, contracts an illness, or dies as a result of an incident on the job. It can cover medical costs, legal fees, and lost wages due to the injury.
chevron_rightWorkers' Compensation
Professional Liability (E&O) Insurance
Also known as errors and omissions (E&O) insurance, this policy could protect you from the cost of damages and legal fees when someone claims your professional service caused financial harm to them or their business. Coverage includes both mistakes on the part of your business (errors) and the failure to perform a service (omissions). Professional liability (E&O) insurance should be considered if your business provides professional advice, offers a professional service, or has contractual requirements for the coverage.
chevron_rightProfessional Liability
General Liability Insurance
Also known as commercial liability insurance, a general liability policy is important, because general contractors and landlords often require a policy before they hire you. The policy covers damages and legal costs associated with injury claims to customers and other people you don't employ, damage to other people's property that was caused by your business, and medical costs associated with these incidents. It also covers libel, slander, and copyright infringement.
chevron_rightGeneral Liability
Why biBERK for Legal Professional Liability (E&O) Insurance and Other Policies?
We're the experts when it comes to small business.
Save Time
Get a quote entirely online or speak with one of our insurance experts right away for help getting a quote, buying a policy, or answering any questions you may have.
Save Money
We insure your small business directly, without a middleman or insurance broker, so we pass that savings on to you - up to 20% less than policies with other insurance companies.
Experienced
We're part of Warren Buffett's Berkshire Hathaway Insurance Group with millions of satisfied customers, more than 75 years of insurance experience, and $38 billion in paid claims in 2020.
Get a Quote Today
See why biBERK is easier and more convenient when you obtain your free quote online.