out of 5 customer review rating and 200,000+ policies sold.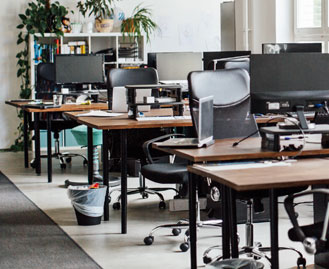 Protect Your Business From Unexpected Claims
Our sole mission is to give small business owners like you top-tier, yet cost-effective, insurance options. We sell our business owners insurance policies directly to you, online or over the phone. Your choice. Either way, you'll be saving up to 20% compared to other companies. There's no middleman or unnecessary fees, just an insurance policy and an insurance company here to make sure your small business is covered.
What is Business Owners Insurance?
This type of coverage, also called a business owner's policy (BOP), is a simplified approach to commercial insurance for small businesses. By combining general liability insurance and commercial property insurance, along with other coverages, you could benefit in several ways: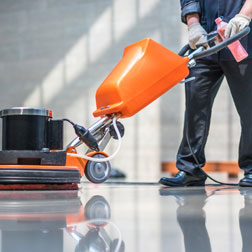 More potential insurance claims are protected by a single policy.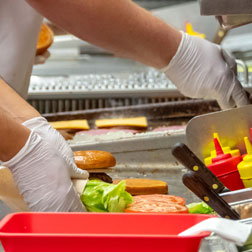 Submitting claims is simpler because more concerns fall under this one policy.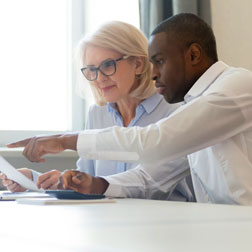 Business Owners insurance purchased together usually cost less than the total cost of individual policies.
What Does Business Owners Insurance Include?
General Liability Insurance Typically Covers:
check

Property Damage.When customer property is damaged by an employee, your coverage may help pay for repairs or replacement.

check

Bodily Injury.If someone other than an employee is injured on your property, this coverage can help with medical expenses plus legal expenses and damages.

check

Product Liability.If products developed or sold by your business harm people or property, this coverage could help pay legal expenses associated with product liability lawsuits and medical expenses if an injury occurs.

check

Libel, Slander, and Copyright.This coverage helps protect you against some lawsuit expenses from personal and advertising injury. Advertising injury can include disparaging another business in your advertisements, stealing an advertising idea, and more.
Property Insurance Typically Covers:
check

Your Building or Leased Space.This coverage provides protection for the building you own or even a building where you are required to provide insurance coverage as part of the lease.

check

The Contents of Your Building.Property insurance can cover inventory, equipment, or tools and other people's property in your building that has been damaged by an employee, yourself, theft, natural disaster, or weather.

check

Income From Your Business.In the event of a disruption or property damage, you may be covered for the expenses needed to resume business, including covering net income, payroll costs, and even temporary business relocation.
Can I Customize My Policy?
Yes. Your business owners policy can be customized to address your commercial property, business personal property, or liability needs by adding an endorsement. An endorsement can either enhance or modify the coverage, depending on your requirements. Don't know what you need? Our licensed experts are available to help you figure out which of these endorsements is right for you:
Industry Endorsements
Depending on the industry you're in, there are specific needs that arise as part of conducting business. For example, a restaurant industry endorsement might cover food spoilage. A retail store endorsement might cover expenses from having to withdraw merchandise. A hotel or motel endorsement might increase coverage for outdoor fences and signs.
Risk-Specific Endorsements
Some businesses have inherent risks beyond what's usually covered in a business owners insurance policy. There are dozens of risk-specific endorsements that can add an extra layer of protection when needed, like cyber coverage, garagekeepers' legal liability, miscellaneous professional liability (E&O), and more.
Increased Coverage Limits
If you want even greater security and protection, standard coverage limits can often be increased.
Why biBERK for Business Owners Insurance?
We're the experts when it comes to business owners insurance for small businesses.
Save Time
Get a quote entirely online or speak with one of our insurance experts right away for help getting a quote, buying a policy, or answering any questions you may have.
Save Money
We insure your small business directly, without a middleman or insurance broker, so we pass that savings along to you - up to 20% less than policies with other insurance companies.
Experienced
We're part of Warren Buffett's Berkshire Hathaway Insurance Group with millions of satisfied customers, more than 75 years of insurance experience, and $38 billion in paid claims in 2020.
Is a Business Owners Policy Right for My Small Business ?
While business owners coverage is not required by law, some client contracts or property leases might require you to have a general liability or property liability policy. In addition to the standard financial protections, a business owners policy from biBERK can help cover needs specific to your business.
Be Confident in Your Coverage
For example: Say you own a painting or construction business. On a regular job, one of your employees accidentally leaves the water running in a customer's home, and it causes significant damage. Not only are you responsible for paying for the repairs, you also run the risk of being sued by the customer and having to pay legal fees. Expenses like these could come up at any time without warning, so without proper coverage, the business you've worked so hard to maintain could take a big hit financially.
chevron_right
chevron_left
How Much Does Business Owners Insurance Cost?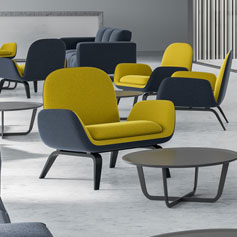 Calculating Your Premium
All of these factors are considered when calculating your premium:
Business activities
Number of employees
Annual revenue
Condition and size of your properties
Industry
Number of years in business
Claims history
How can I Reduce Costs?
Business owners insurance is very affordable. Even so, there are steps you can take to lower your insurance costs, including:
Choose biBERK
By working with a direct supplier of business owners insurance, you're avoiding broker fees and other charges. Plus, our experts can help review your policies annually to ensure you have the right amount and type of coverage.
Save on Billing Fees
Pay your annual business owners insurance premium in full, or sign up for automatic payments at the beginning of the policy.
Actively Manage Risks
Prevent slips and falls (the most common general liability claim) by instructing your employees to maintain a clean environment. You can also manage risks by ensuring your employees are up to date on any necessary training—like how to properly operate machinery, for example.
Protect Your Property
If you want even greater security and protection, standard coverage limits on your business owners insurance often can be increased.
Get a Quote Today
Find out how affordable business owners insurance can be.