out of 5 customer review rating and 200,000+ policies sold.
Why biBERK for Commercial Umbrella Insurance?
We're the experts when it comes to insuring small businesses.
Save Time
Get a quote entirely online or speak with one of our insurance experts right away for help getting a quote, buying a policy, or answering any questions you may have.
Save Money
We insure your small business directly, without a middleman or insurance broker, so we pass that savings on to you—up to 20% less than policies with other insurance companies.
Experienced
We're part of Warren Buffett's Berkshire Hathaway Insurance Group with millions of satisfied customers, more than 75 years of insurance experience, and $38 billion in paid claims in 2020.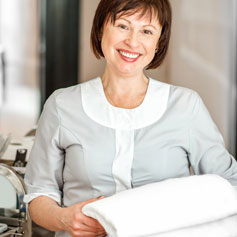 What is Commercial Umbrella Insurance?
Also referred to as business umbrella insurance or commercial excess umbrella insurance, commercial umbrella insurance isn't purchased separately, but rather as an add-on to an existing biBERK liability policy. It provides an added layer of protection on top of the coverage provided by the underlying policy.
Am I Required to Have Commercial Excess Umbrella Insurance?
Commercial excess umbrella insurance generally isn't required. However, it provides reassuring peace of mind that a typical business insurance claim won't create an unbearable financial burden for your company. Plus, adding commercial excess umbrella insurance may cost less than increasing the limits of the underlying liability policy.
chevron_right
chevron_left